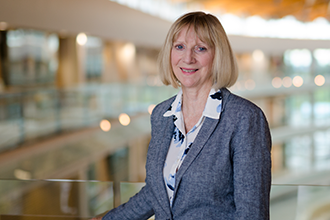 Meryl McDowell provides leadership for Mental Health and Substance Use Services across Fraser Health.
Meryl has been with Fraser Health Since 1992 and has held a number of manager and director positions within the Mental Health and Substance Use portfolio with responsibilities ranging from acute services and tertiary services to community-based services and contract management. She commenced in the executive director role in July 2019.
Meryl has a Bachelor of Social Work, UBC and a Master of Social Work, University of Melbourne, Australia.