Provides timely, non-emergency health care for patients in Burnaby.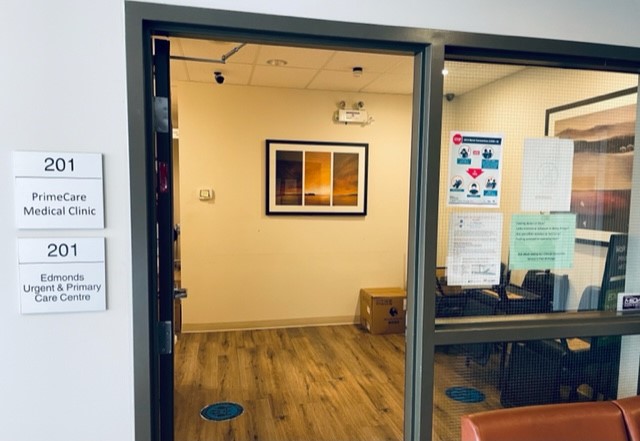 #201-7315 Edmonds Street
B.C.
V3N 1A7
Address Notes
Located at PrimeCare Medical Centre (2nd floor).
Parking and Transportation
Free underground parking is available. Access is from the back of the Esprit building on Arcola Street. Driving along Kingsway (towards Vancouver), turn right at Walker (at the Tommy Douglas Library) and turn right on Arcola street. At the end of Arcola, turn right at the last driveway.
Street access to the Centre is from the front of the building on Edmonds Street.
Hours of operation
Monday to Friday: 5:00 p.m. – 9:00 p.m.
Saturday: 2:00 p.m. – 8:00 p.m.
Sunday: 12:00 p.m. – 6:00 p.m.
Eligibility
Examples of when to use urgent care:
Cuts, wounds or skin conditions
Infections
New or worsening pain
Sprains and strains
Nausea, diarrhea or constipation
Urgent and Primary Care Centres can assess your health care needs and help attach you to a family doctor or nurse practitioner in your community.
Please call ahead to make sure the UPCC can meet your care needs.
Patient can access the centre by phoning to set up an appointment.

Patients experiencing chest pains, head injuries or broken bones cannot be treated at the Centre and should always attend their local hospital's emergency room.
Referral
If you are a resident of Burnaby who does not have a family practitioner, you can receive primary care services at the UPCC by calling for an appointment.
Language (s) Offered
Primarily English. It is strongly suggested to bring an interpreter if understanding or speaking English is difficult. Translation services can be made available, if needed.