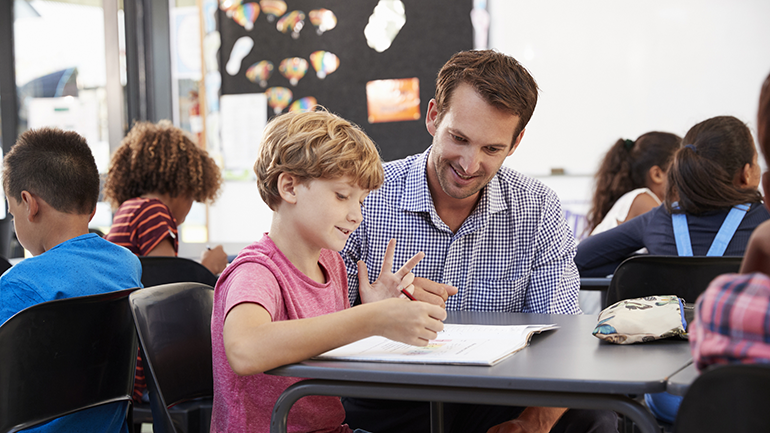 A guide to the top healthy schools resources.
Ensuring schools are healthy centres of learning and child development requires focus on the whole school: students' mental and physical health, staff wellness, healthy school environments, infection control, immunizations, student nutrition and exercise, allergies, health conditions in the classroom, and more.
Over half of Canadian children and youth are not active enough for optimal growth and development. The rapid increase in obesity among youth, combined with low levels of physical activity, threaten the health and development of children and youth. Guides to get active:
School Physical Activity and Physical Literacy program
Free physical activity and physical literacy tools, aligned with the B.C. PHE curriculum.
Physical Health and Education Canada
This organization advocates for quality physical and health education programs to enable students to develop the knowledge and skills to lead physically active and healthy lives. They offer conferences, forums, curriculum resources and guidelines for establishing recreation programs.
Action Schools! BC
A provincial physical activity and healthy eating program. It is aligned with the B.C. education curriculum to support elementary students from kindergarten to grade seven learn about and adopt healthier lifestyles.
Mental health and wellness
Child and youth mental health services are offered throughout B.C. by the Ministry of Children and Family Development (MCFD). This includes a wide range of community-based specialized mental health services for mentally ill children, youth, and their families. Here are some key resources:
Sex and sexuality can be challenging issues for teenagers and students. Guidance and accurate information from trusted adults can help ease their minds and encourage them to make good decisions about sex and their sexual health.
The following crisis and information lines offer help for teachers and school administrators who need immediate advice on emergency student health issues, or need to refer a student or family in crisis.
Suicide crisis line: 1-800-SUICIDE or 1-800-784-2433
Fraser Health Crisis Line: 1-877-820-7444 or 604-951-8855
Kids Help Phone: 1-800-668-6868
Mental Health Support Line: 604-310-6789
Here to Help BC Mental Health Info Line: 604-669-7600
Alcohol and Drug Information and Referral Service: 1-800-663-1441 or 604-660-9382
QMUNITY Queer Resource Centre: 1-800-566-1170 or 604-872-3311
Vancouver Rape Relief Crisis Line: 604-872-8212
Options for Sexual Health Sex Sense Line: 1-800-SEX-SENSE or 1-800-739-7367
Youth Against Violence Line: 1-800-680-4264
HealthLink BC: 8-1-1
Report child abuse or neglect: 604-310-1234