Provides timely, non-emergency health care for patients in Surrey-Whalley.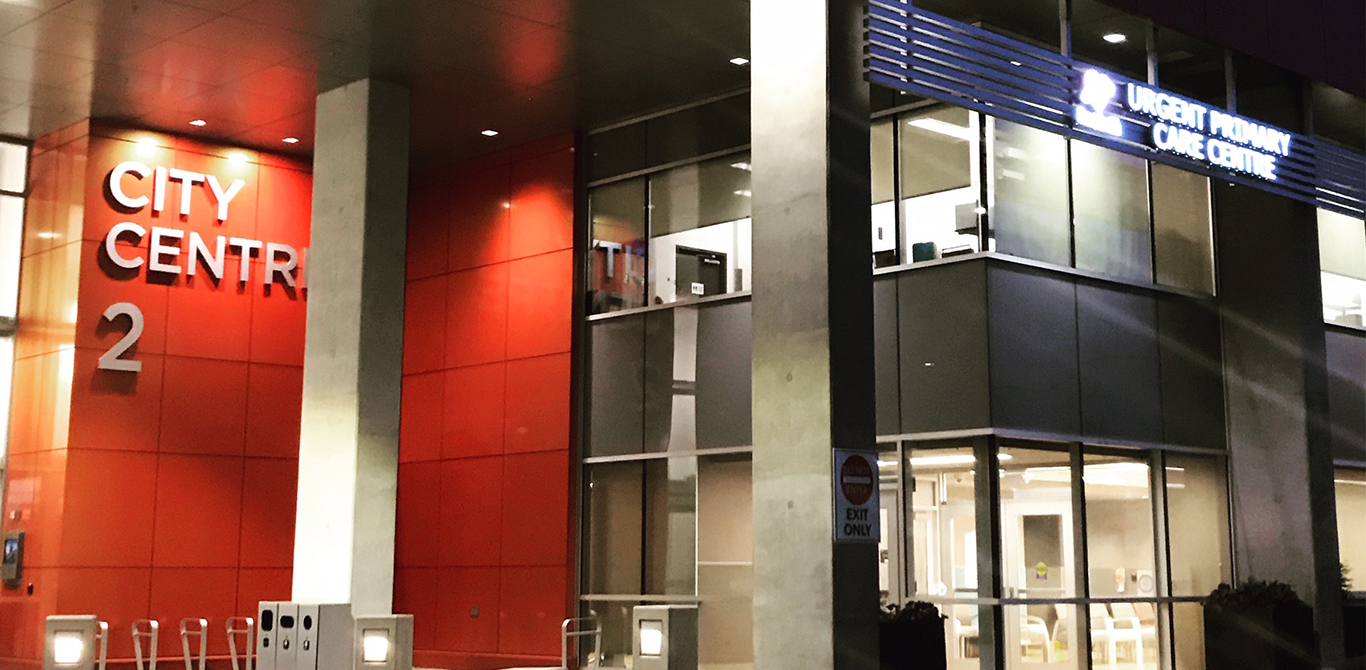 Unit G2 9639 137A Street
B.C.
V3T 0M1
Parking and Transportation
1 hour $4.25
2 hours $7.75
Day rate: $11.25 until 6:00 p.m.
Evenings/weekends: $5.25 (6:00 p.m. - 6:00 a.m.)
Hours of operation
Urgent Care walk-in hours
Seven days a week: 9:00 a.m. – 9:00 p.m.
Emergency Physician services
Emergency Physician on site 10:00 a.m. – 7:30 p.m., seven days a week
Primary Care appointment hours
Monday to Friday: 10:00 a.m. – 5:00 p.m.
Weekends and Statutory Holidays: Check for available appointments.
Eligibility
Examples of when to use urgent care:
Cuts, wounds or skin conditions
Infections, such as chest, ear, and bladder
Mild back pain
Sprains and strains
Nausea, diarrhea or constipation
Patients can access the Centre with timely, non-emergency health concerns if they are unable to see their family doctor within a suitable timeframe.
Patients experiencing chest pains, head injuries or broken bones cannot be treated at the Centre and should always attend their local hospital's emergency room or call 911.
Referral
If you live in Surrey-Whalley and need a family doctor or nurse practitioner, register for the Health Connect Registry.
Language (s) Offered
If you do not understand or speak English well enough to have medical conversations, we can get you a medical interpreter in your language. The medical interpreter will help you communicate with your health care team. The interpreter will join by phone or video, if video is available. Please note, this might take time. This is a free service.

For informal conversations, such as booking appointments, a family member or friend can help you explain what you need to your health care team.