At the heart of Advance is MEDITECH® Expanse, a new clinical information system that is replacing Client Server. MEDITECH® Expanse has modernized features that improve integration and offer additional functionality at the point of care.
Advance also incorporates several other companion projects that support a fully digital health record. These include: Front-End Speech Recognition (Fluency Direct), Automated Dispensing Cabinets, Roaming Desktop (Thin Client and Tap and Go), and Medication Reconciliation with PharmaNet.
Together, these projects all enable a critical clinical transformation across Fraser Health that supports continuous improvement in patient safety, medication errors, harm reduction and health outcomes.
The Advance Program is reimagining the way we deliver care today and into
the future.
What does the Advance name mean?

The visual identity includes the tagline Innovate the future of care. The tagline was created to bring additional clarity on the program intent and to inspire a new way of working and being.

The graphic identifier helps bring to life the program mandate.

We are excited to have a program name reflective of the true transformation of our clinical operations, enabled by technology. We hope you'll soon begin to recognize Advance as the program's presence grows at sites and across the region.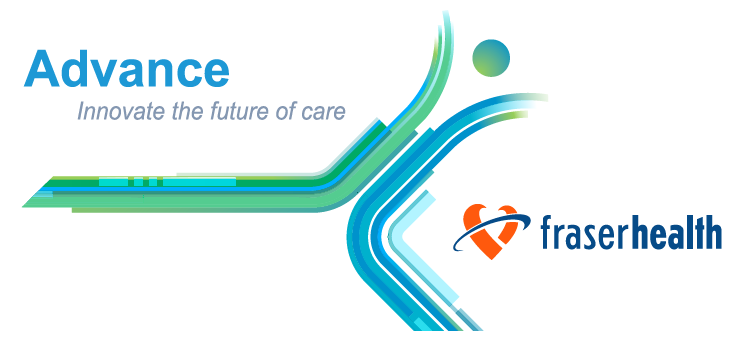 Find out about the new digital health devices that will be deployed across acute care campuses to interact with MEDITECH® Expanse.
Learn more