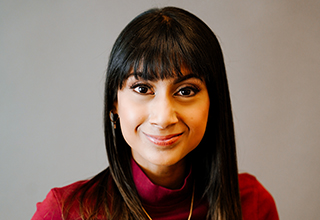 Ramya Hosak believes that community collaboration is how we create strong support systems for a healthy society.
Ramya is the Director of Philanthropy at the Kidney Foundation, BC & Yukon Branch. She is also the Co-founder and volunteer Executive Director of Young and Type 1, a grassroots support system of over 550 adults 18 – 40+ living with type 1 diabetes and their loved ones in the Lower mainland.
Ramya is a graduate from Simon Fraser University with a BSc, Health Science, with a focus on Public and Population Health. She also holds an Associate Certificate with Honors in Fundraising Management from BCIT and holds a CFRE (Certified Fund Raising Executive) designation. Ramya was born in Munich, raised in Coquitlam and currently resides in New Westminster.