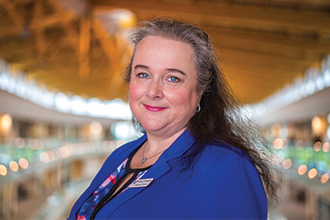 Teresa O'Callaghan provides leadership of Delta Hospital, Peace Arch Hospital, and Delta and White Rock/South Surrey health services.
Teresa has 30 years of experience in health care across both UK and Canada, including Alberta and B.C. She has held progressive leadership roles for the past 16 years the last five of which have been with Fraser Health beginning as a medicine manager at Abbotsford, project leader and program director at Abbotsford Regional Hospital, Mission Hospital and Chilliwack General Hospital. Most recently, she was director of clinical operations at Peace Arch Hospital and is now the executive director.
Teresa holds a Bachelor of Science in Nursing and MBA in Executive Management. She also has a CNA medical surgical nursing specialty.