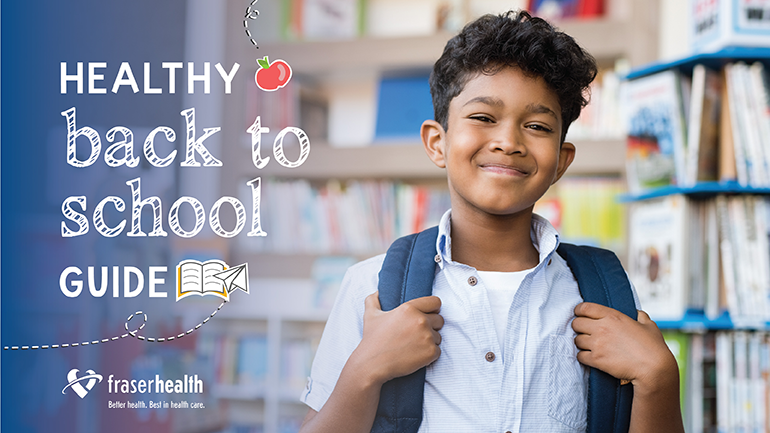 Everything you need to know to tackle back to school anxiety, lunches, sleep habits, and after-school activities.
We've got the tools you need to ace the back to school race. Our comprehensive School Health web resource answers the top health questions of parents, teachers and school administrators.
What's really important to prepare your child for success at school is to make sure they are as healthy as possible when they sit down to learn. That means ensuring they are eating and sleeping well and are able to recharge after school in a healthy way to prepare for the next day.
It also means paying close attention to their mental health, helping them cope with any back-to-school anxiety and supporting teenagers to make good choices in high school when faced with relationship or peer pressure issues. And it includes taking preventative measures like immunization to ensure they are protected from communicable diseases in their classrooms.
Ready? Set? Back to school!
School anxiety in children
Safe travel to and from school
Healthy after-school activities
Sleep, dental hygiene and immunizations
Personal safety for high schoolers
More School Health advice