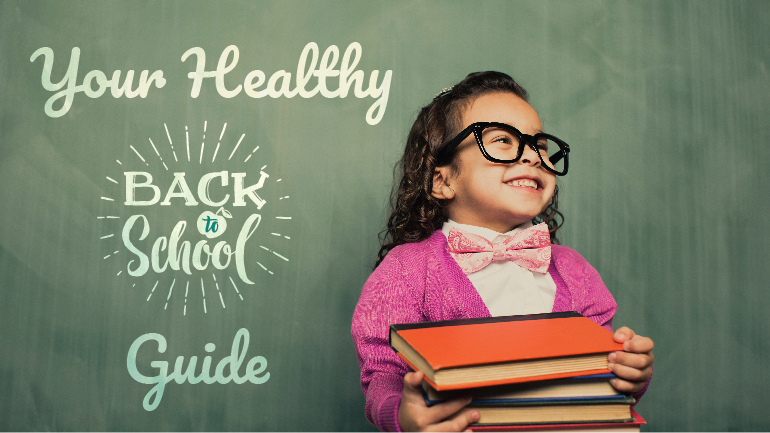 Everything you need to know to tackle back to school anxiety, lunches, sleep habits, and after-school activities.
We've got the tools you need to ace the back to school race. Our comprehensive School Health web resource answers the top health questions of parents, teachers and school administrators.
What's really important to prepare your child for success at school is to make sure they are as healthy as possible when they sit down to learn. That means ensuring they are eating and sleeping well and are able to recharge after school in a healthy way to prepare for the next day.
It also means paying close attention to their mental health, helping them cope with any back-to-school anxiety and supporting teenagers to make good choices in high school when faced with relationship or peer pressure issues. And it includes taking preventative measures like immunization to ensure they are protected from communicable diseases in their classrooms.
Ready? Set? Back to school!
School anxiety in children
Healthy after-school activities
Personal safety for high schoolers
Sleep, dental hygiene and immunizations
Better sleep means better learning: Sleep is your child's secret weapon to school success. Good quality sleep enhances learning, helping your child concentrate better, remember more and maintain good behaviour. Learn what to watch for and how to help them catch more zzzs.
Brush up your kids' dental habits: Back to school is a great time to get a dental check-up and cleaning for a fresh start to school. It's also a seasonal reminder to replace your child's toothbrush. Confused about manual or electric as the better choice? We have tips on dental health and overcoming dental anxiety for youth plus tips on finding the right brush.
Shots for back to school: Put immunizations on your children's back to school list. Children between four and six-years-old should have up-to-date booster shots to protect against polio, tetanus, diphtheria, chicken pox and whooping cough. Another set of vaccinations are due in Grades 6 and 9. By ensuring your child is immunized, not only are you protecting their health but those in the community as well. We've got some tools here to help you manage and schedule your family's immunizations.
More School Health advice