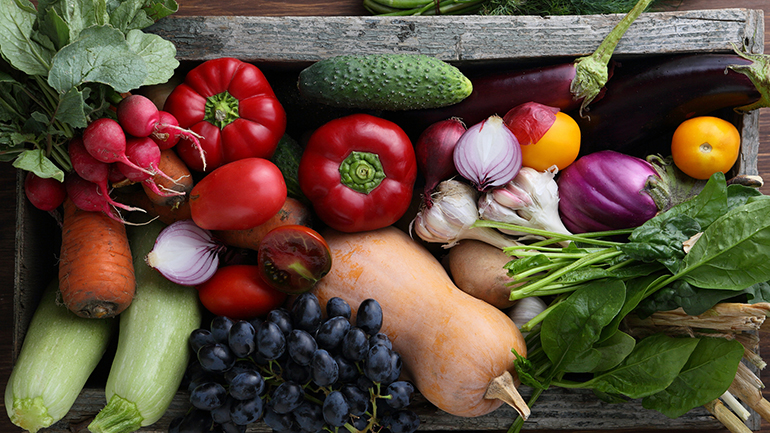 Have you ever thought "I would cook more often if I only had some help"? Community kitchens have sprung up as a way for people to do just that.
What is a community kitchen?
Community kitchens are cooking programs where small groups of people meet to cook meals together. Groups may cook one meal or many meals at a time. Collective kitchens are similar to community kitchens, but the group members pool their money and time to produce large amounts of food. This food is then divided up among the participants and taken home to be enjoyed later.
Community kitchens often are linked to learning in some way, such as a workshop. In this situation, a professional or a member of the group teaches the group a new skill, such as canning, and the group then practices that skill in the cooking portion of the workshop.
If you aren't able to attend a community kitchen, you can try cooking with friends and family instead. This is a simple and informal twist on a community kitchen and you'll still get many of the benefits.
What are the benefits of community kitchens?
Community kitchens build social connectedness because they bring people together who may not normally meet otherwise. By sharing ideas, learning from each other and talking about their lives, people who participate in community kitchens say that the social aspect has been one of the biggest benefits.
Because some community kitchens include a workshop, participants learn new cooking skills, such as how to adjust recipes to make them more nutritious, how to increase fruits and vegetables in dishes, knife handling and canning, to name a few. For kitchens that do not have a formal workshop, participants end up learning new skills from each other because everyone comes to the group at different skill levels.
Shopping, budgeting and label reading
Participants in community kitchens say that they learn valuable life skills from their community kitchen experience. Facilitators and peers teach participants how to lower their grocery bills by shopping wisely (for example, shopping the sales), how to budget and how to read nutrition labels.
Where can I find community kitchens in my area?
Community kitchens can be found in many communities in the Fraser Health region. Some cities have created interactive tools for you to search for community kitchens, for example Surrey and New Westminster. Vancouver has also created a tool for folks living in the Vancouver Coastal Health region. You can also check out our Low Cost and Free Food Directory to see if your community has a kitchen set up or search "community kitchen" on BC211.