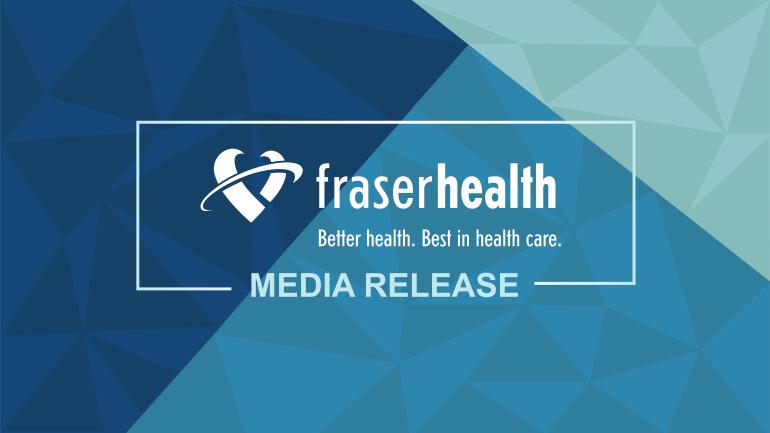 Government is transforming everyday health care for people living from Chilliwack to Boothroyd by establishing three primary care networks, which will strengthen support for health care in the region.
"For too long, people throughout B.C. have been struggling to access the primary, regular health care they need, when they need them most. Through our primary care strategy, we are transforming our health care system and are making life better for everyone," said Adrian Dix, Minister of Health. "For people in Chilliwack, this means adding more health professionals in the community to provide better access to a seamless patient-centred primary care experience, closer to home."
The Ministry of Health will provide approximately $11.5 million in annual funding to the Chilliwack and Fraser Health Rural primary care networks once they are fully established.
Over the next four years, across the three primary care networks in the Chilliwack and Fraser Health Rural region, residents will benefit from more than 67 full-time equivalent new health-care providers who will provide better access to primary care. This includes family physicians, nurse practitioners, registered nurses, clinical pharmacists, spiritual wellness advisor, and allied health professionals.
The three networks are North Chilliwack primary care network, South Chilliwack primary care network and Fraser Health Rural primary care network. They will serve people living in Chilliwack, Hope, District of Kent, Harrison Hot Springs and communities in the Fraser Canyon, including 22 First Nation communities.
Through the primary care networks, community partners will work together to ensure tens of thousands of people have access to comprehensive, team-based primary care services for all of their day-to-day health-care needs in the region.
The networks were developed to better meet the specific needs of the communities. They will strengthen services identified as high priority. These include:
attaching patients to providers to support them through longitudinal health care needs
better access to chronic disease and chronic pain management;
improved access to mild to moderate mental health and substance use services;
better co-ordinated services for families and seniors who are frail and people with complex health issues;
improve access to maternity care;
more access to comprehensive services for people living in poverty; and
culturally safe care for Indigenous peoples.
For people and families, it means getting faster, better access to their primary care team or provider, even on evenings and weekends, as well as being connected to appropriate services and supports in the community.
Over the next four years and across the three primary care networks, approximately 28,250 people who do not have a consistent primary care provider in the region will be attached to one. The networks will also provide team-based and culturally safe care to local residents.
In addition, spiritual wellness advisor will be supported to share their gifts to provide cultural teachings and support, as champions in the 22 local First Nation communities. For Indigenous peoples, this will mean increased holistic, traditional and culturally safe primary care support.
"This announcement would not be possible without the dedication and effort of Fraser Health, the Chilliwack Division of Family Practice, Indigenous partners, community partners and all those who contributed to the planning of the three primary care networks that cover the communities from Chilliwack to Boothroyd." added Dix.
The Province has partnered with Fraser Health, the Chilliwack Division of Family Practice and the First Nations Health Authority to create three primary care networks that will respond to the unique needs of the different catchment areas as they have distinct socioeconomic and geographical attributes.
The Chilliwack and Fraser Health Rural primary care networks are a result of a partnership between the Ministry of Health, Fraser Health, Chilliwack Division of Family Practice, and First Nations Health Authority as well as local community partnerships.
For media inquiries, please contact:
media@fraserhealth.ca