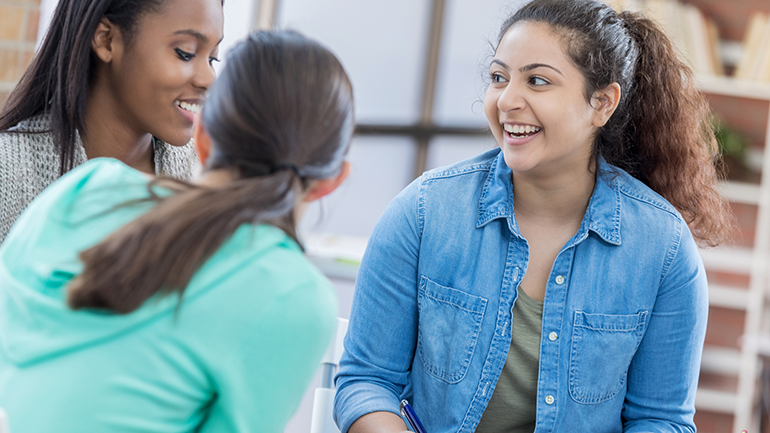 Learn about our cardiac program volunteer opportunities at Royal Columbian Hospital.
There are many reasons why people volunteer: some want to give back to their community or to the hospital in which they received care, some are pursuing a career in the medical field. Approximately 8,000 volunteers generously donate their time to enhance the experience of patients, residents or clients within Fraser Health. Our volunteers range in age from teenagers to seniors, and they come from diverse cultures and backgrounds.
For many people, the first person they encounter when accessing services within Fraser Health is a volunteer. The roles volunteers take on are as varied and unique as the volunteers and the communities they serve. They provide services across many programs in hospitals, residential, and community health settings.
Where can I volunteer in a Fraser Health cardiac program?
At Royal Columbian Hospital, volunteers assist patients and visitors with wayfinding, and also assist in clinical areas such as cardiology, the intensive care unit, renal services and the emergency department. Volunteers with Royal Columbian Hospital's Auxiliary help raise much-needed funds to purchase equipment such as vein finders, vital sign monitors, and defibrillators.
Volunteers at Royal Columbian can also get involved in assembling and handing out heart-shaped pillows to post-operative cardiac patients, who clutch them to aid in movement and healing after surgery. To date, more than 17,000 of our cardiac patients have received this gift from the heart.
Potential volunteers must go through a screening process prior to being accepted. If you are interested in volunteering at Royal Columbian, read our volunteering information.
Royal Columbian's Volunteer Resources also partners with external volunteer organizations, such as the Pacific Open Heart Association (POHA). POHA volunteers visit patients prior to having open-heart surgery and also visit after the surgery. To become a POHA volunteer, you must have previously undergone open heart surgery.