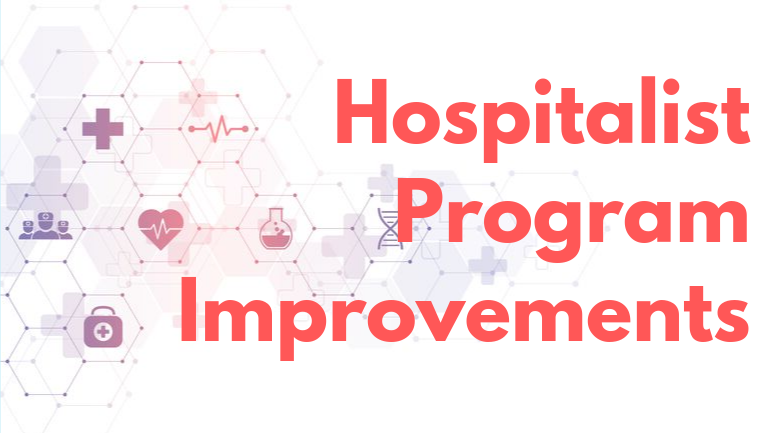 Fraser Health has started a Hospitalist Program Improvement Initiative as part of our priority to improve the provider experience.
This work will help to ensure that patients are admitted under the care of the most appropriate member of the medical staff who can provide the best treatment.
As part of this project hospitalist groups are developing inter-professional agreements with other medical departments. These agreements will clarify the division of responsibility between hospitalists and other specialists in order to provide safe and quality care for patients, support physician wellness, and manage costs.
Hospitalists are often under pressure to accept patients when their daily census is full or when patients have conditions that could best be managed by another medical service. Fraser Health's hospitalist program is funded from our global operating budget. Keeping the hospital census within funded limits is key to being fiscally responsible.
There are three parts to the project:
Scope of practice – A working group recently refreshed the Hospitalist Scope of Practice guidelines that will be used as the basis for the agreements. Hospitalist departments at each of the 10 sites will be working with other medical departments to develop agreements in select areas. Work has commenced at Langley Memorial Hospital, Abbotsford Regional Hospital and Surrey Memorial Hospital.
Billing improvements – We are looking at ways to improve billing revenue recovery from the Medical Services Plan (MSP) and are developing plans to issue a Request for Proposals for a physician billing system. We aim to increase billing efficiency for hospitalists by implementing recommendations from the recent internal audit services review.
Service model changes – We are determining potential medical staff service model alternatives for Patient Assessment and Transition to Home (PATH) units. This involves a current state needs assessment, literature review and local, provincial and national environmental scans. Our goal is to increase patient safety and quality care on PATH units while enhancing the provider experience.
We plan to be well into implementing this work by March 2020.
Questions? Contact Dr. Peter Blair, Executive Medical Director, Medical Affairs