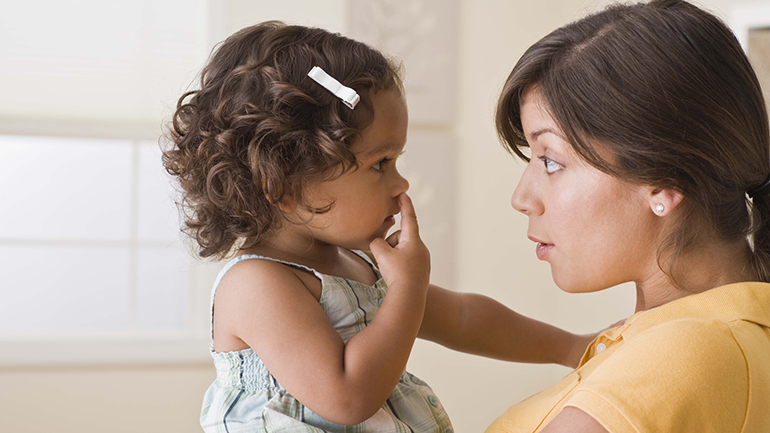 Speech and language development are building blocks for children to connect with others, develop literacy and be ready for school.
It's true – every child is different. But in general, children should start:
Babbling by nine months of age
Using first words by one year of age
Combining two words by two years of age
Combining three words by three years of age
If you're not quite sure whether to be concerned about your child's speech and language development, stop by one of our drop-in clinics to talk to a speech-language pathologist. These clinics are designed for children who have not yet been referred to the program. Our specialists will interview you and play some simple games with your child to screen their communication and then recommend whether a referral to the Speech and Language Program is needed.
These brief five to ten minute sessions give you a chance to ask your questions directly to a speech -language pathologist and get advice on your child's speech and language development. They are open to children up to age five (before they start kindergarten).
By paying attention to early signs of delay and starting therapy early, children can improve their chances of success and resolve their speech and language problems before starting school.