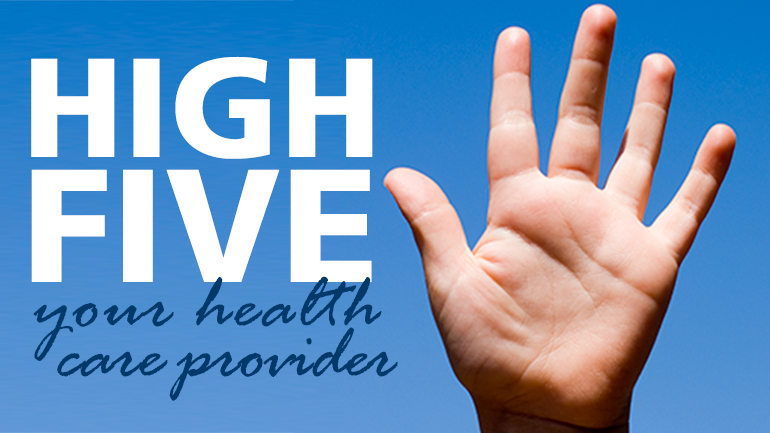 This week's high fives go to our amazing people at Delta Hospital, Surrey Memorial Hospital, Royal Columbian Hospital and Burnaby Hospital.
Hi, I am writing to give my compliments to your staff at Delta Hospital (Outpatient Physio), to Caroline and Amanda.
Over the years I have needed different forms of physiotherapy from different clinics, this by far has been the best experience I have had. Those two ladies are friendly and caring, very personable.
They make you feel that they truly care, and I believe they do. I witnessed how they develop relationships with the other patients and myself. I looked forward to going. They were very attentive to you while you were there and were beside you coaching on a one-on-one basis. I have never had that kind of experience before.
They are very good at what they do. They helped me tremendously. They are awesome.
My aunt was admitted to Emergency yesterday.
The staff were exceptional during her stay. We especially want to thank Monica, the unit clerk, Rose, the nurse, Celine, the Occupational Therapist, and Dr. S. Osler.
They were caring, prompt and thoughtful. While it is always stressful and busy in Emergency, these professionals made [my aunt's] experience a positive one. We can't thank them enough for their wonderful care.