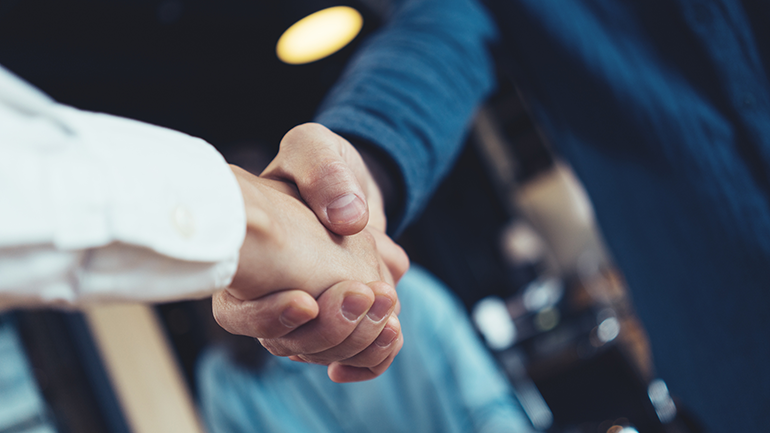 Fraser Health has facilitated an agreement between Madison and Lakeshore Care Facilities and the Hospital Employees Union (HEU) that represents their employees.
SURREY – Fraser Health has facilitated an agreement between Madison and Lakeshore Care Facilities and the Hospital Employees Union (HEU) that represents their employees. The negotiated agreement will see continuity of care maintained at both sites with all existing workers retaining their positions, and provides employees the opportunity to vote for union certification 30 days after the new contractor assumes responsibility for each of the two care contracts.

"We are very pleased we were able to ensure seniors receive the best care possible and that means maintaining their connection to the staff that have been caring for them for years," said Adrian Dix, Minister of Health. "This agreement shows that the people who call residential care their home have a right to the best care possible from faces that are familiar to them, and that the rights of workers will be respected."

Madison and Lakeshore Care Facilities are owned by The Care Group. The Care Group has contracted Pro Vita Care Management Inc. (Pro Vita) to provide care services at its two facilities. Pro Vita will assume responsibility for Lakeshore on August 8 and for Madison on September 12. If a majority of employees at a site vote in favour of Hospital Employees' Union (HEU) representation, Pro Vita will voluntarily recognize the HEU as the exclusive bargaining agent. Each Pro Vita site will have a separate bargaining unit.

"We looked at all of our options, we worked closely with our contractor and the HEU and I want to thank both of them for finding a way to retain this staff, retain continuity of care for our residents and for working towards a solution that benefits everyone involved," said Jim Sinclair, Fraser Health Board Chair. "We said we would work with the parties to find a better solution, and that's exactly what we did. This provides stability that residents need because all employees will be offered a job."

The fate of the workers came in question on May 22, 2018, when the owner of a company The Care Group contracted to provide care aide and support staff services gave notice that she was retiring and ending her companies later this year. The decision came a few weeks after staff held a vote in favour of union certification under the HEU.

"We would like to thank the excellent care team, residents and families at Lakeshore and The Madison for their patience and support through this process," said Gavin McIntosh, Director of Corporate Development and Administration for The Care Group. "Our new contractor, Pro Vita, shares our passion for excellent care. We look forward to working in partnership with them and Fraser Health to continue the legacy of great care at Lakeshore and The Madison."

"This agreement was the right thing to do for health care workers, seniors and their families," says HEU secretary-business manager Jennifer Whiteside. "We thank everyone involved, especially the Fraser Health Authority and Health Minister Adrian Dix for their instrumental roles in resolving this crisis."

The Care Group operates both private pay and publicly funded residential care beds at the Madison and Lakeshore Care Facilities. Fraser Health contracts 96 residential care beds at Madison and 35 beds at Lakeshore.

Media contact
For media inquiries, please contact:
Fraser Health Media Number
604-613-0794
media@fraserhealth.ca