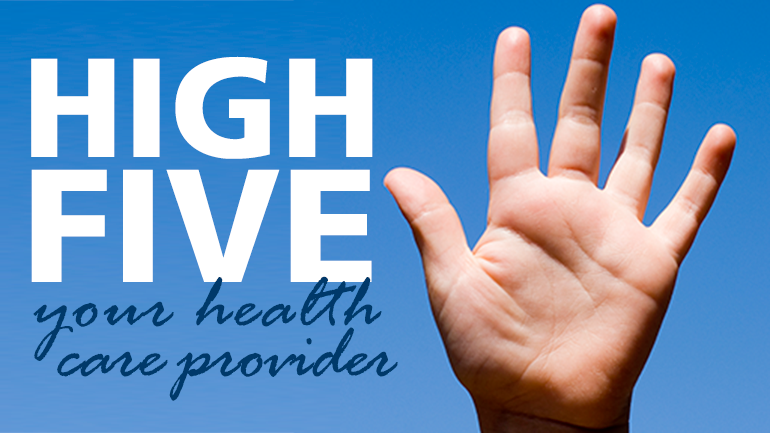 This week's high fives go to our wonderful staff at Abbotsford Regional, Langley Memorial, Royal Columbian, Surrey Memorial Hospitals and Jim Pattison Outpatient Care and Surgery Centre.
Want to send a high five to your health care provider or Fraser Health team member? Leave a comment below or e-mail feedback@fraserhealth.ca.
For Abbotsford Regional Hospital
I just want to acknowledge the amazing work by a woman in the Abbotsford Regional Hospital cast clinic today. She was incredibly helpful and professional and kind. They managed to fit me in on short notice to redo a cast I had received somewhere else. The cast is beautifully done and fits well reducing the pain in my wrist considerably. Thank you!
For Langley Memorial Hospital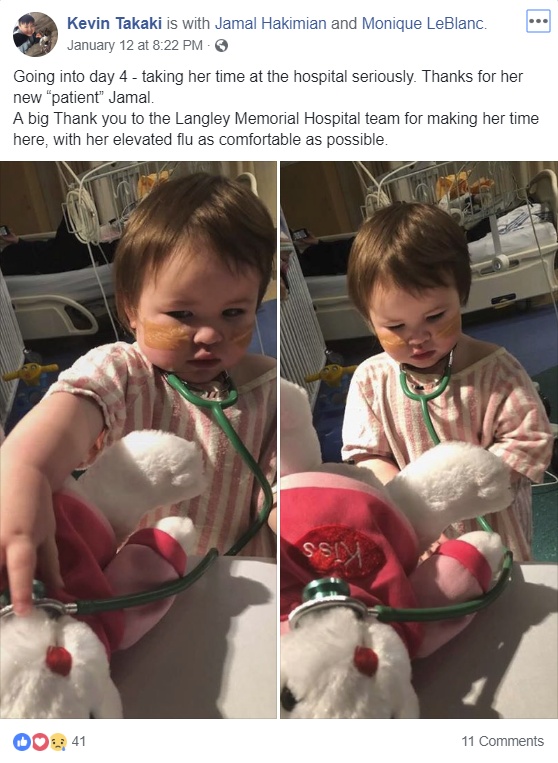 For Royal Columbian Hospital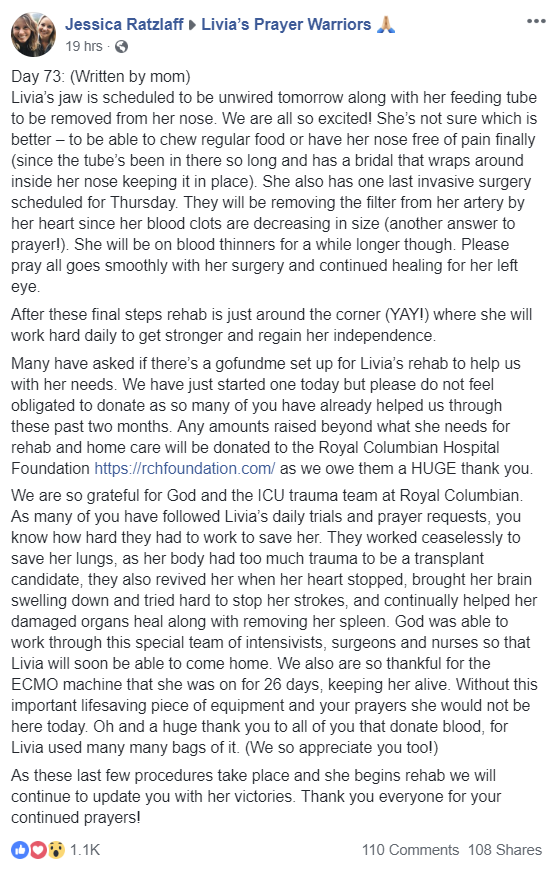 For Jim Pattison Outpatient Care and Surgery Centre, Surrey Memorial and Royal Columbian Hospitals
We would just like to give a gigantic heartfelt shout-out to all of the staff, nurses and doctors at the Jim Pattison Outpatient Care and Surgery Centre for quickly realizing that my dad's tests showed serious problems with his heart and phoned him directly when they couldn't reach his doctor to urge him to get to a hospital emergency.
To the staff, nurses and doctors at Surrey Memorial Hospital emergency and in the acute care unit for quickly running tests to confirm that he was experiencing a heart attack, for caring for him and keeping him comfortable while waiting for the results of the additional tests and for clearly explaining a course of actions to correct his heart condition.
To the Cardiac team at Royal Columbian Hospital for doing an awesome job performing the needed procedures to clear his blocked arteries. To the nurses and doctors in the SMH cardiac care unit who took care of him after his procedure and for performing the post-op tests to confirm that his heart and arteries were functioning properly once again and to the transport drivers and other staff who helped in some way. Because of all of your efforts our dad, grand-dad and great grand-dad is still with us today and doing awesome! Thank you all so very, very much for caring.