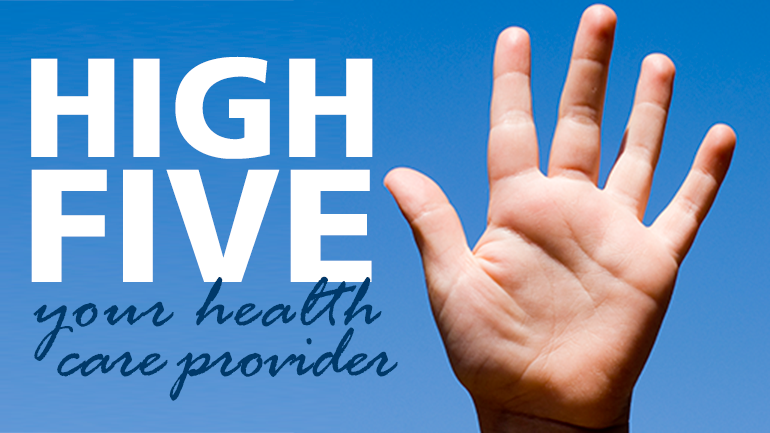 This week's high fives go to our amazing people at Royal Columbian, Ridge Meadows, Surrey Memorial and Burnaby Hospitals.
Want to send a high five to your health care provider or Fraser Health team member? Leave a comment below or email feedback@fraserhealth.ca.
For Surrey Memorial Hospital
My experience in emergency:
Amazing health care experience tonight.
I injured my left hip and was in severe acute pain.
Stephanie and two men including one guy who was a student from the Justice Institute of British Columbia from BC Ambulance Service did everything possible to get me, a big man to Surrey Memorial Hospital on a stretcher with minimum stress on my hip.
At the hospital, I had an x-fay and saw the doctor twice and the nurses were checking in on me every twenty minutes.
Miles, the x-ray technician really was a pro. He totally reduced my anxiety about being lifted with a machine from my bed to the x-ray machine.
Did I mention I was out of the hospital in 90 minutes?
Thank you to Fraser Health Authority and everyone in the system who helped me.
I felt blessed health care was there for me when I needed it.
Much gratitude.
---
For Ridge Meadows Hospital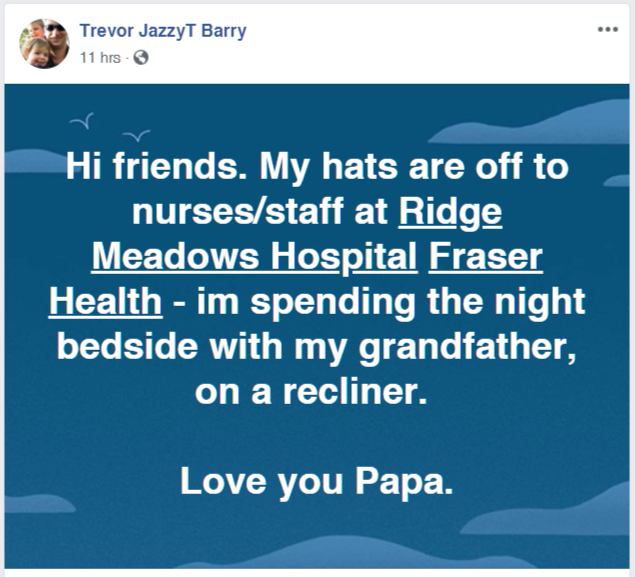 ---
For Burnaby Hospital
Would like to say had two shots in my back a week apart.
For the first time in three years, I can lie on my left side. Thank you Dr. Yu at Burnaby Hospital.
---
For Royal Columbian Hospital