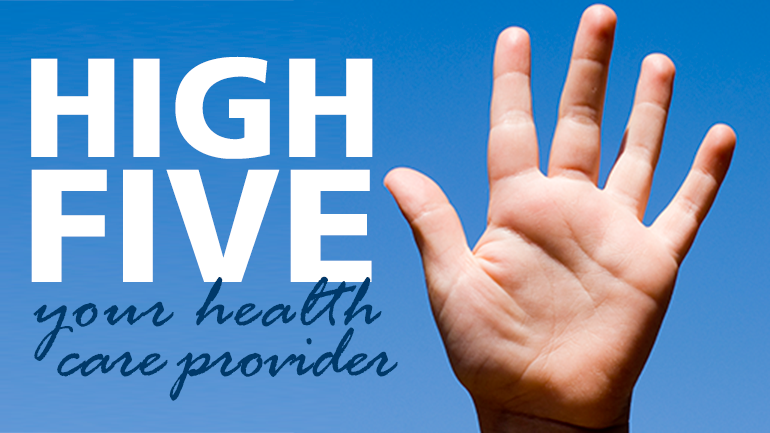 This week's kudos go out to our wonderful employees at Langley Memorial and Burnaby Hospitals.
Want to send a high five to your health care provider or Fraser Health team member? Leave a comment below or email feedback@fraserhealth.ca.
For Langley Memorial Hospital
I had great anxiety about my procedure, but the nurses were the best I have ever encountered. I felt cared for and they always checked to see if I was doing okay. I want to thank Langley Memorial Hospital for hiring the best staff. Dr. Goodwing was also amazing.
---
We were satisfied with the care given to my husband. He still talks about how well he was treated. His biggest compliment was how organized everyone and everything was. Everyone was friendly but still professional. Susie put a painless needle in his arm, he did not feel a thing.

Unrelated to this visit, I was in emergency there about a year and a half ago and again cannot say enough good things about the way I was treated. A big thank you to all the staff.
---
For Burnaby Hospital
We wanted to thank Karen and Eva from the MRI department at Burnaby Hospital. They were lovely and did their very best to help us. We found them to be friendly and caring. Thank you for being a blessing and you both were the best at providing quality health care. Thank you!