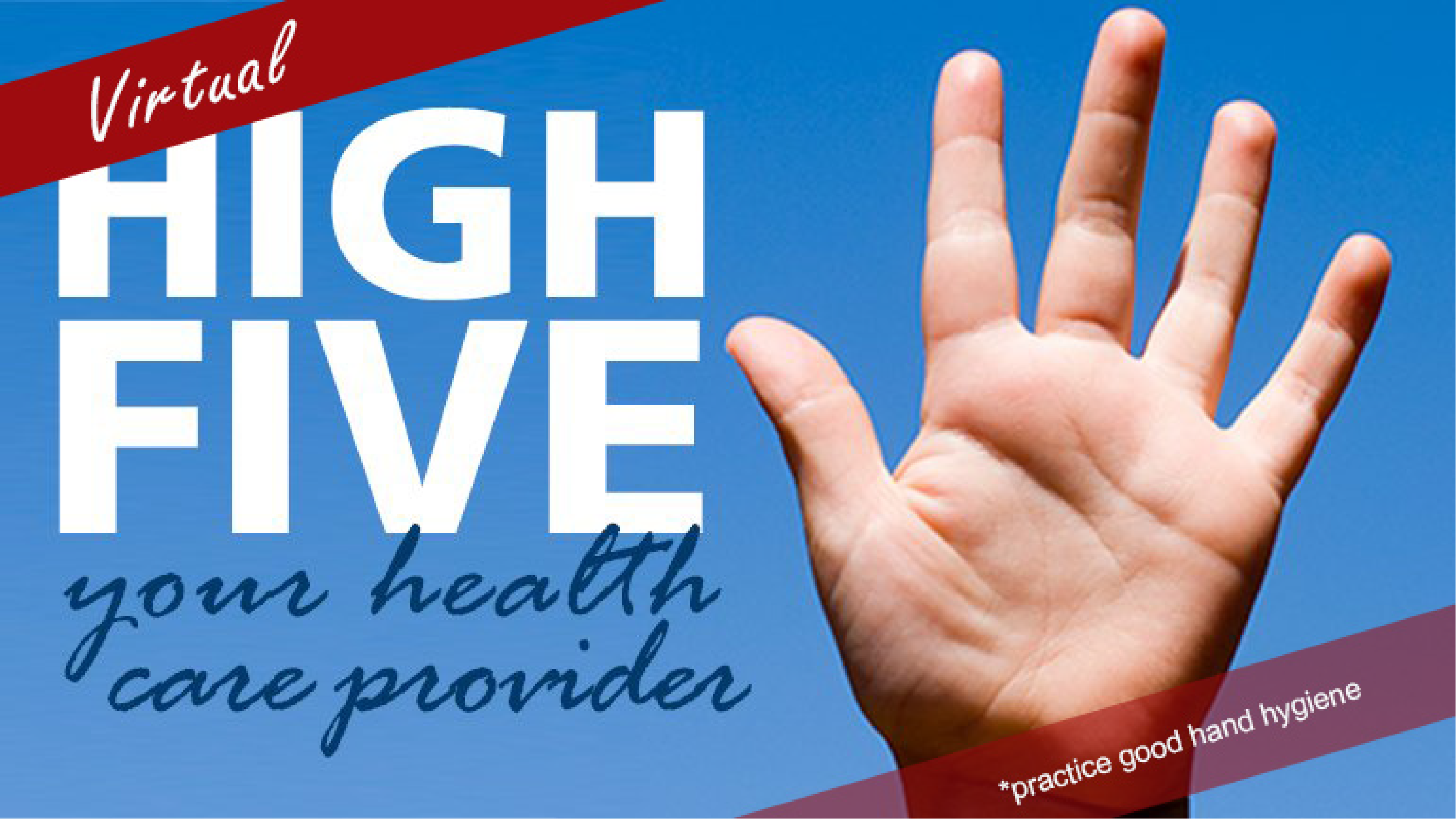 This week's high fives go to our amazing people at Burnaby Hospital, Eagle Ridge Hospital, Fraser Canyon Hospital and Fraser Health.
Want to send a high five to your health care provider or Fraser Health team member? Leave a comment below or email feedback@fraserhealth.ca.
For Burnaby Hospital
@BurnabyDFP: A dear friend had a day-procedure at #Burnaby Hospital yesterday and was terrified going in. The staff were incredibly kind and made the experience much easier for her. Thank you to all! @Fraserhealth @teonaloth
---
For

Eagle Ridge Hospital
I had blood drawn and I have terribly small veins. However, this was the first time in years where a nurse did it without causing any pain other than a small poke. She was amazing.
---
For

Fraser Canyon Hospital
I wanted to send an enormous thank you to the Emergency staff at Fraser Canyon Hospital.
They provided skilled and professional care to my son. The staff, including the admitting clerk, triage nurse, doctor and licensed practical nurse were all mindful of his anxious nature and took the time to listen and address his concerns.
I am appreciative of their efforts to turn a traumatic event for this youth into one with some positives.
Please forward this feedback to the wonderful staff at Fraser Canyon Hospital.
---
For Fraser Health
@LindsayBissett: Yesterday my daughter got her 1yr shots. She was so tough! Feeling immsensely grateful for our doctor, the vaccination nurse & the past year. Despite everything they were beautifully positive. Spreading hope, safety & arrowroot cookies. @Fraserhealth #DailyGood