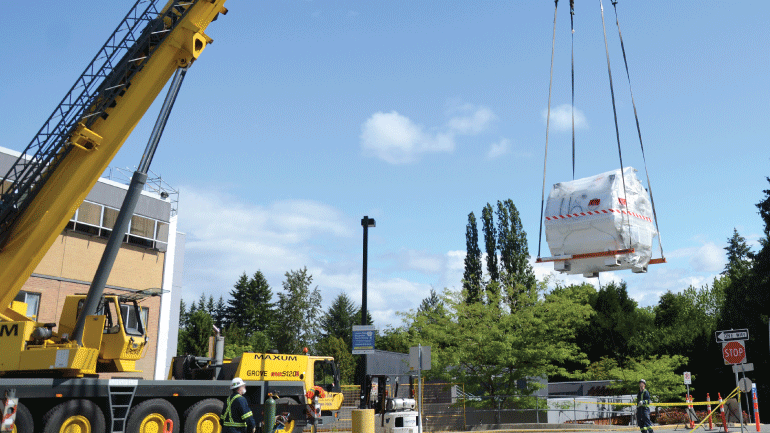 New MRI will provide patients and residents in Pitt Meadows and Maple Ridge with increased access to diagnostic exams closer to home.
Ridge Meadows Hospital received a very large delivery on Monday, June 1 with the arrival of the new magnetic resonance imaging (MRI) magnet on site. The state-of-the-art machine will make up a new diagnostic suite at Ridge Meadows Hospital, providing patients in Pitt Meadows and Maple Ridge with increased access to MRI exams closer to home.
MRI machines are used to diagnose medical conditions such as abnormalities of the brain, as well as tumours, cysts and soft-tissue injuries in other parts of the body. MRIs can help facilitate early diagnosis and treatment of medical conditions, vastly improving a person's quality of life.
When it opens this fall, patients at Ridge Meadows Hospital will have access to a more seamless experience, receiving care and diagnostics all in one location. The new diagnostic suite will also serve patients from Coquitlam to Mission and other communities in the North Fraser area.
The magnet, which weighs approximately 11 thousand pounds, was hoisted off a truck on Monday, and carefully moved into the hospital where it awaits final installation.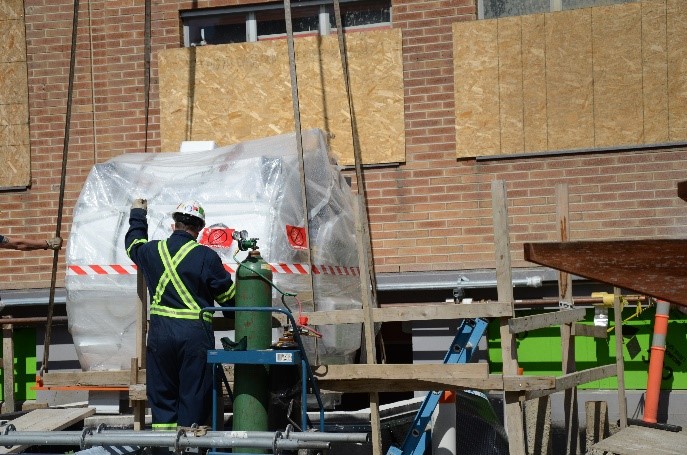 MRI magnet is lowered into the Ridge Meadows Hospital
"Part of the challenge of the MRI magnet [delivery] is the fact that it's very large and it's very heavy, so it requires a lot of coordination," explained Laurier Nobert, Director, Lower Mainland Medical Imaging. "Once the magnet is in its final spot, it is then bolted to the floor."
The new machine will be able to perform up to 7,500 MRI exams annually once it is fully installed and opened to patients.
The MRI suite coming to Ridge Meadows Hospital is one of several in the Fraser Health region, including a new MRI suite at Langley Memorial Hospital, also under construction. Expanding the number of MRI suites in the Fraser Valley is a key part of the B.C. Surgical and Diagnostic Imaging Strategy.
____________________________________________________________________________
To stay updated with all of the ongoing development projects and upgrades, visit Fraserhealth.ca or follow us on Twitter, Facebook, Instagram, and LinkedIn.
Additional photos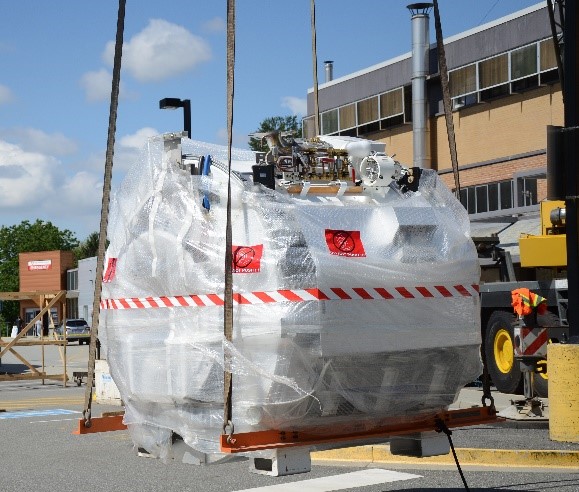 MRI Magnet in the process of being transported by crane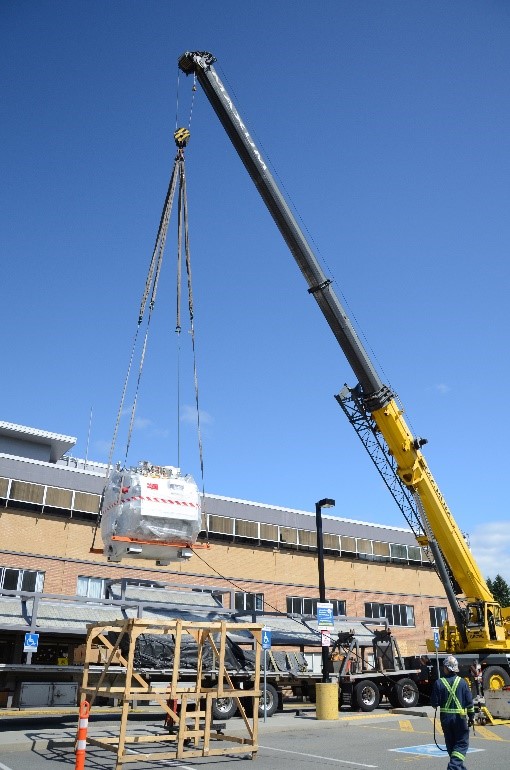 11 thousand pound MRI magnet being carefully hoisted
off the truck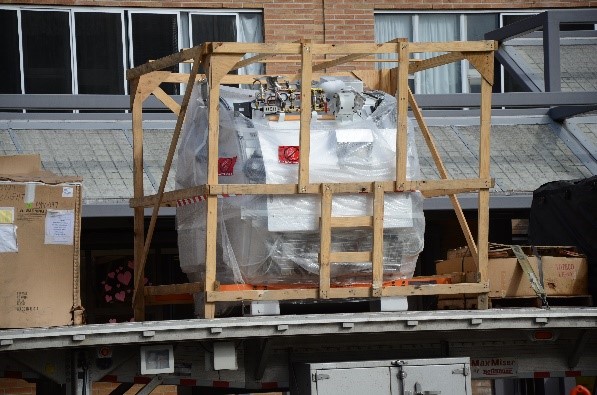 MRI magnet on the truck