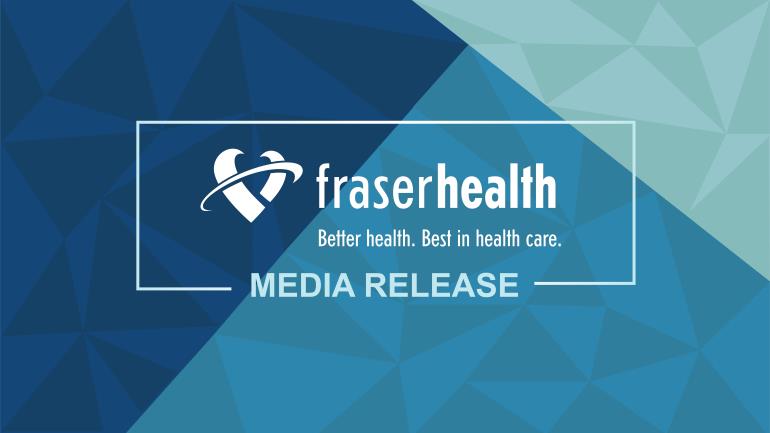 As Fraser Health supports a new normal in health service delivery, we are focused on providing high quality of care for patients, families and communities.
This means taking every opportunity to improve our health services as we make them available and ensuring people feel safe when they access our services.
In Fraser Health's current new normal, we are:
Resuming and renewing our services: We have fully resumed elective surgeries and other services that were paused due to COVID-19. Patients and families can expect changes - additional screening, infection prevention and control measures and more integrated services delivery.
Accelerating a 'virtual first' approach: We have heard from patients and families that virtual health services have improved care experience. We have rapidly expanded our virtual health services during COVID-19 and we will maintain these services and accelerate virtual health expansion where appropriate. This will also help to reduce unnecessary visits to hospitals and community-based sites, and prevent potential transmission of COVID-19 and other communicable diseases. As an example, people living in Fraser Health can access group education for surgery from the comfort and safety of their own home.
Continuing to take measures to minimize the risk of COVID-19 transmission in our sites: We are taking a number of measures to prevent transmission, including requiring frequent handwashing and physical distancing where possible, regular cleaning of patient care areas and equipment and reconfiguring the patient intake process. We are also continuing with greeters at our sites to help you follow hand hygiene practices prior to entering the facility and are asking you wellness questions to better support you.
Expanding community and primary care: We are continuing to expand our community-based services, such as the newly announced Surrey-Newton Urgent and Primary Care Centre, to ensure that services for urgent, non-emergency care needs are easily accessible and closer to home.
Reminding people to continue to do their part to minimize COVID-19 transmission: If you are experiencing symptoms and have a medical appointment booked, please call ahead so we can ensure appropriate precautions are taken to protect you, as well as your care providers. In your day-to-day life, please continue to maintain appropriate physical distancing, wash your hands frequently, and refrain from socializing with people outside of your 'bubble'.
While our emergency departments remain open, we ask that you do your part to help ensure these services are available to those who need them. We will remain focused on seeking new solutions to provide great quality care to our patients, families and communities.
For information you can trust about COVID-19, please visit fraserhealth.ca/covid19.