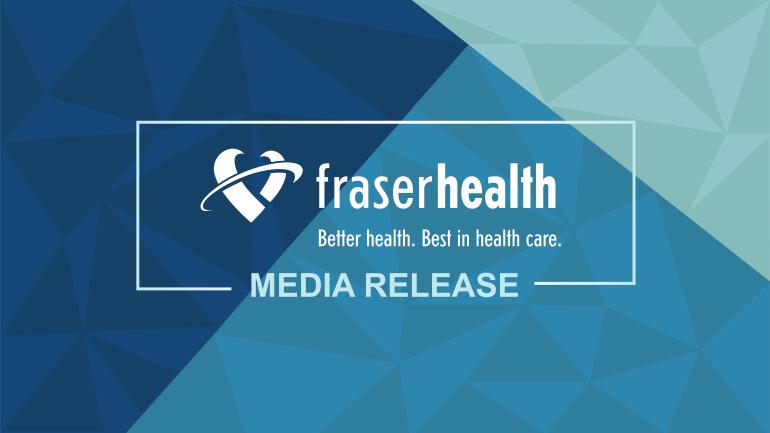 Government is transforming everyday health care for people living in Mission by establishing a primary care network, which will bring additional resources and strengthened support to the region.
"As part of our government's primary care strategy, we're transforming the way people throughout the province access health care. Through primary care networks, we are providing team-based health care and giving people a seamless patient-centred experience that is responsive to the unique needs of each community," said Adrian Dix, Minister of Health. "The primary care network in Mission will further support residents in getting access to the comprehensive care they need and deserve."
The Ministry of Health will provide approximately $3.59 million in annual funding to the primary care network once it is fully established.
Over the next four years, residents of Mission will benefit from more than 18 full-time equivalent health providers who will provide better access to primary care. This includes family physicians, nurse practitioners and allied health professionals such as social workers, physiotherapists, mental health counsellors, a dietician and a traditional healer.
In the first year, Mission will be adding the full time equivalent of one family physician, a nurse practitioner and a social worker to the primary care network. Together, these professionals will be enhancing access to primary care through the Primary Care Clinic in Mission, the Mission Maternity Clinic, Enhanced Mental Health and Substance Use, and supporting Mission's enhanced Indigenous health outreach strategy to increase patient attachment in the Mission community.
The Mission primary care network will see community partners work together to ensure tens of thousands of people have access to comprehensive, co-ordinated and team-based primary care services for all of their day-to-day health-care needs in Mission.
The network will provide a full range of accessible, everyday health services that will better support patients and providers. The network was developed to better meet the specific needs of the community and to strengthen services identified as high priority. These include:
better access to chronic disease and chronic pain management services;
improved access to services for individuals with mild- to-moderate mental health and substance-use services;
better co-ordinated services for families and seniors who are frail and people with complex health issues;
improved access to maternity care;
more access to comprehensive services for people living in poverty; and
culturally safe care for Indigenous peoples.
For people and families, it means getting faster, better access to their primary care team or provider, even on evenings and weekends, as well as being connected to appropriate services and supports in the community.
Over the next four years, the network will work to attach 10,080 patients to a consistent primary care provider in the region, while also providing team-based and culturally safe primary care services to local residents and Indigenous peoples. The traditional healer, nurse practitioner and allied health professional will support Indigenous health.
"Individuals and families living in Mission have been facing challenges to get easier access to primary health care services," said Bob D'Eith, MLA for Maple Ridge-Mission. "Through the new primary care network, more health-care providers will be recruited and will work as a team to provide improved and increased access to care to residents."
The primary care network is a partnership between the Ministry of Health, Fraser Heath and the Mission Division of Family Practice. The planning and implementation of the primary care network has also been supported by the First Nations Health Authority, Mission Community Services Society, Mission Seniors Centre Association, Leq'a':mel First Nation, Fraser Valley Métis Association, and the District of Mission.
For media inquiries, please contact:
media@fraserhealth.ca