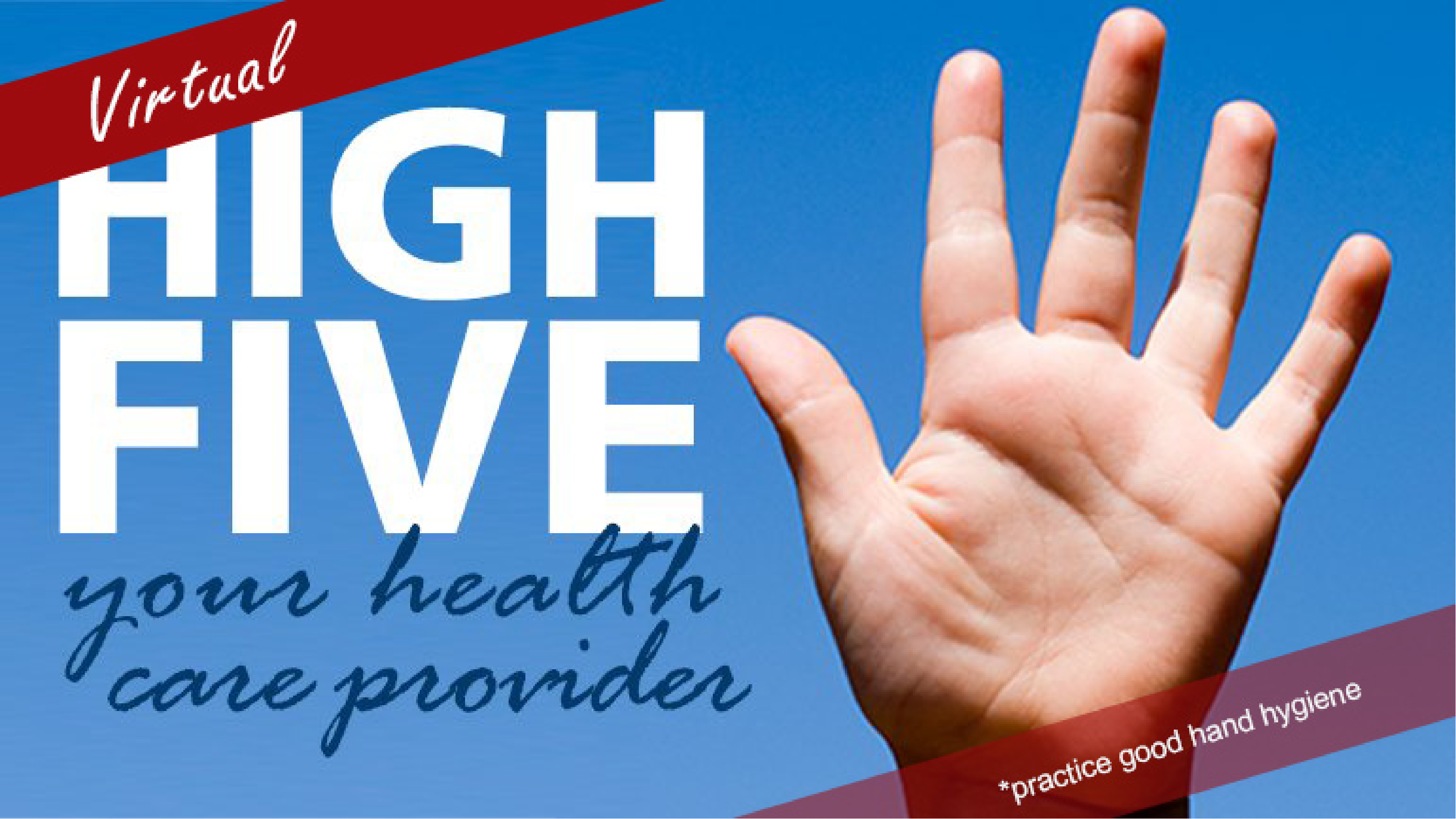 This week's high fives go to our amazing people at the Abbotsford COVID-19 Immunization Clinic, Abbotsford Regional Hospital, Chilliwack General Hospital, Fraser Health and Langley Memorial Hospital.
Want to send a high five to your health care provider or Fraser Health team member? Leave a comment below or send your thanks using our online submission form. Read more kudos at fraserhealth.ca/highfive.
---
For Abbotsford COVID-19 Immunization Clinic
I had our COVID-19 vaccination and everyone was superb. Very efficient, polite and caring personnel are there to get people in and moving through to vaccination tables. I thank them for doing such a great job.
---
For Abbotsford Regional Hospital
I attended the hospital and everyone I dealt with was helpful and polite starting at the front door. I was given a mask and directed to cardiology, where I was quickly registered and given an appointment for next week. Then I was whisked into cardiology within five minutes and the technician there was great.
---
For Chilliwack General Hospital
Thanks to the amazing young woman volunteering at the emergency entrance on March 11. Her kindness to everyone and organizational skills were exemplary!
---
For
Fraser Health
My wife and I just made our COVID-19 vaccine appointments and we were very impressed with how seamless and easy it was. Great job, Fraser Health.
You made our day! Looking forward to our visit.
---
For Langley Memorial Hospital
I was treated well and with respect. I think my wait wasn't unreasonable. I was impressed with the treatment I received from admissions, the nursing staff and the doctor.
Thanks to all of you for you kindness and help during a stressful time of my life.
---
For Langley Memorial Hospital
Dr. Abraham, my anaesthesiologist did a very good job for me on my hip replacement with Dr. Chan on at Langley Memorial Hospital.
I was very comfortable during the surgery and the freezing wore off quicker than usual. I did not get nauseous either. Very happy with the job he did. Dr. Chan of course was brilliant. Chris in post-op was very accommodating and I quite enjoyed having him look after me.