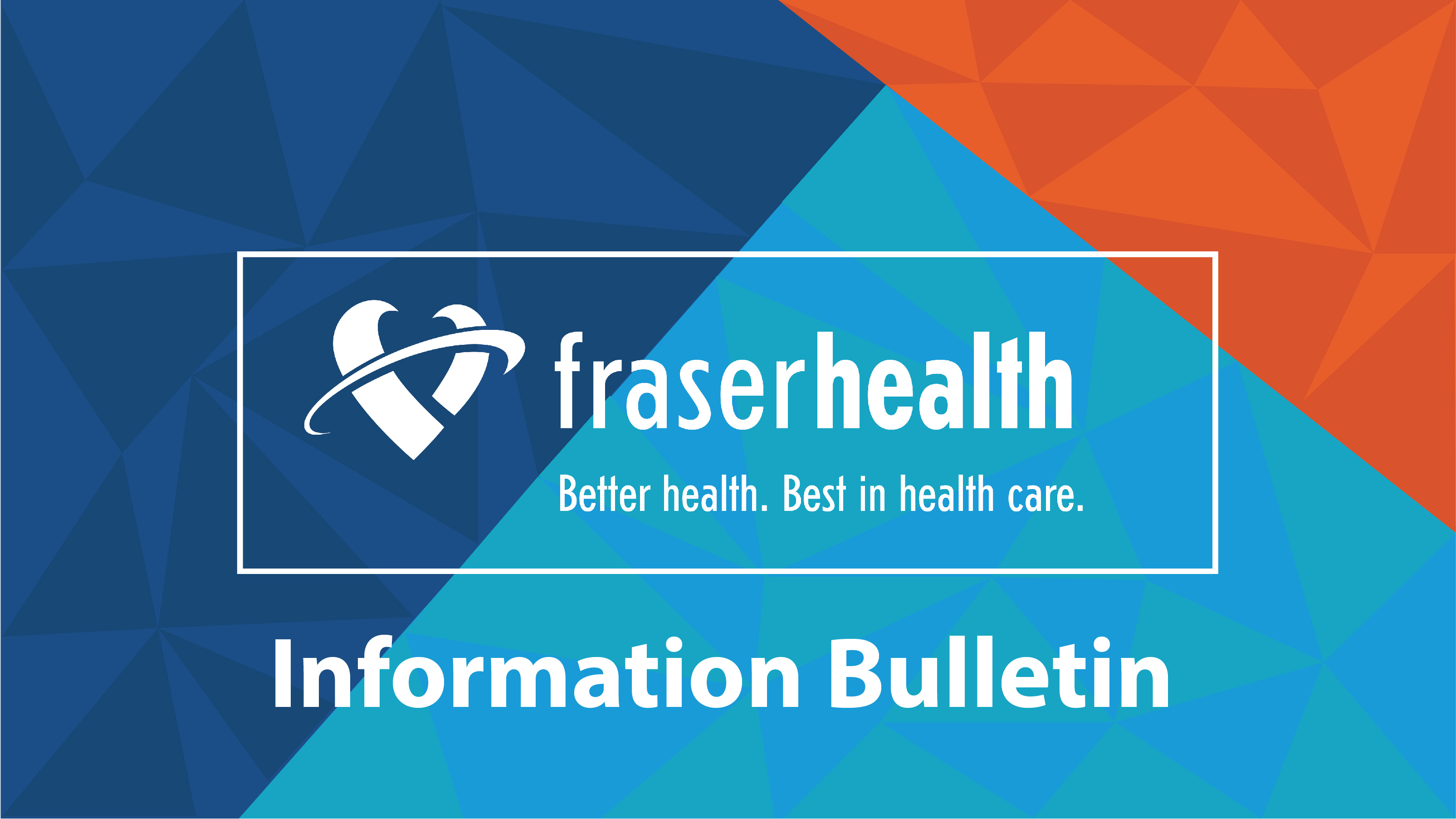 In February 2020, Fraser Health provided the required 365-days' notice to end our service agreement with the Delta Hospice Society without cause.
Public funding of $1.5 million provided annually to the Society for hospice services will come to an end on February 24, 2021.
On January 19, 2021, the Delta Hospice Society asked Fraser Health to begin transferring the clinical operations of the Irene Thomas Hospice so that transfers of existing patients to an alternative facility would not be necessary and care at the location would not be disrupted.
While further clarification concerning this request was then being sought from the Society, it published a notice on January 21, 2021 in a local newspaper indicating that it would vacate the Hospice by the required date, and sought to transition operations of the Hospice to Fraser Health in the meantime.
On January 26, 2021, Fraser Health presented a formal letter to the Delta Hospice Society setting out the arrangements proposed by Fraser Health for an early termination of our service agreement and lease with them to allow the transition of services to Fraser Health, including patients and staff. On February 2, the Society responded to that letter. Regrettably, they were unwilling to agree to the terms we presented to ensure a safe and orderly transition and to continue to provide hospice services onsite.
In the absence of agreement by the Delta Hospice Society, we must put our patients first and provide them with the option to transfer now to a facility of their choice, or remain at the Irene Thomas Hospice until closer to February 24 and then transfer to another facility.
Though it is unfortunate the Delta Hospice Society is unwilling to agree to a seamless transition to continue to provide hospice services, they have agreed to vacate the Irene Thomas Hospice. After termination of the lease, Fraser Health expects to gain possession of the Hospice buildings, and we are planning accordingly. For this reason, as we intend to continue providing hospice beds at the Irene Thomas Hospice upon gaining possession of the buildings, we will pause on our plan to open hospice beds at Mountain View Manor.
The comfort and well-being of our hospice patients and their families remains our priority, and we want to ensure hospice beds remain available in the Delta community to people who need access to this important service. We are working with the appropriate unions to ensure all unionized hospice staff who received layoff notices from the Society will have employment opportunities within Fraser Health if they want them.
In the near future, Fraser Health will consider how the Harold and Veronica Savage Centre for Supportive Care supports the broader community. The City of Delta has reached out to us with a proposal regarding the Centre and we look forward to engaging in a discussion with them about possible options related to the future of this facility.
For media inquiries, please contact:
media@fraserhealth.ca