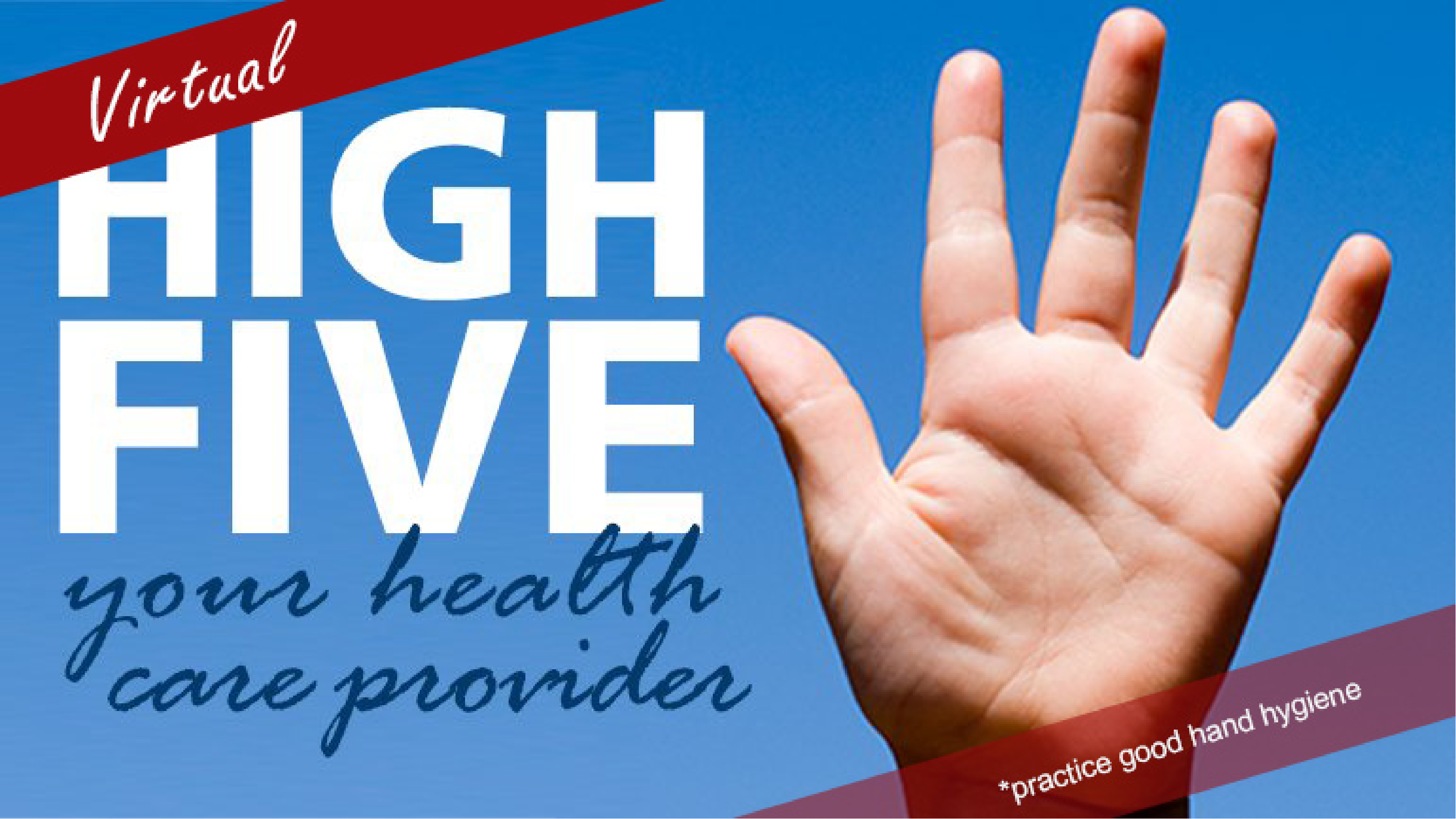 This week's high fives go to our amazing people at Surrey Memorial Hospital, Home Health Service Line, Community Health, Royal Columbian Hospital and Baillie House
Want to send a high five to your health care provider or Fraser Health team member? Leave a comment below or send us your story here.
For Surrey Memorial Hospital
I spent about six hours in the Pediatrics Emergency Department at Surrey Memorial Hospital today due to a severe allergic reaction to peanuts that my son had.
I just want to share my deep gratitude to the wonderful nurses and doctors who took care of my son and I during our stay. It was a long, but necessary stay and we are grateful for the care and kindness we received there, especially our nurse Ravinder. Thank you so much!!
---
For Home Health Service Line
I am a palliative care physician in Ontario. I called the Home Health Service Line in distress about my 94-year-old uncle in Burnaby.
The woman on the line was SUPERB! She listened carefully, probed, problem-solved, gave great guidance and assured me that Fraser Health would respond. What a treasure!
---
For Community Health
I would like to thank my case manager Zahra for doing my assessment at home.
She is a very kind, warm and caring community nurse. She is an excellent professional who advocated for my well-being. She also made it possible for me to continue living in my home independently.
She is an outstanding professional, with excellent communication skills and dedication.
---
For Royal Columbian Hospital
A big thank you to the Royal Columbian Hospital pharmacy staff who looked after getting prescriptions delivered during the COVID-19 pandemic.
I thanked the delivery driver personally, but many thanks goes to the pharmacy staff, who have this system worked out so amazingly well.
Merry Christmas to all and best wishes for the New Year!
---
For Recreation Department at Baillie House
High Five to the Recreation Department at Baillie House for connecting residents with families through virtual visits these past several weeks. Their work has been essential in making the best of a challenging holiday season. They overcome restrictions with virtual connections and help residents, families (and staff) make the best of the season.