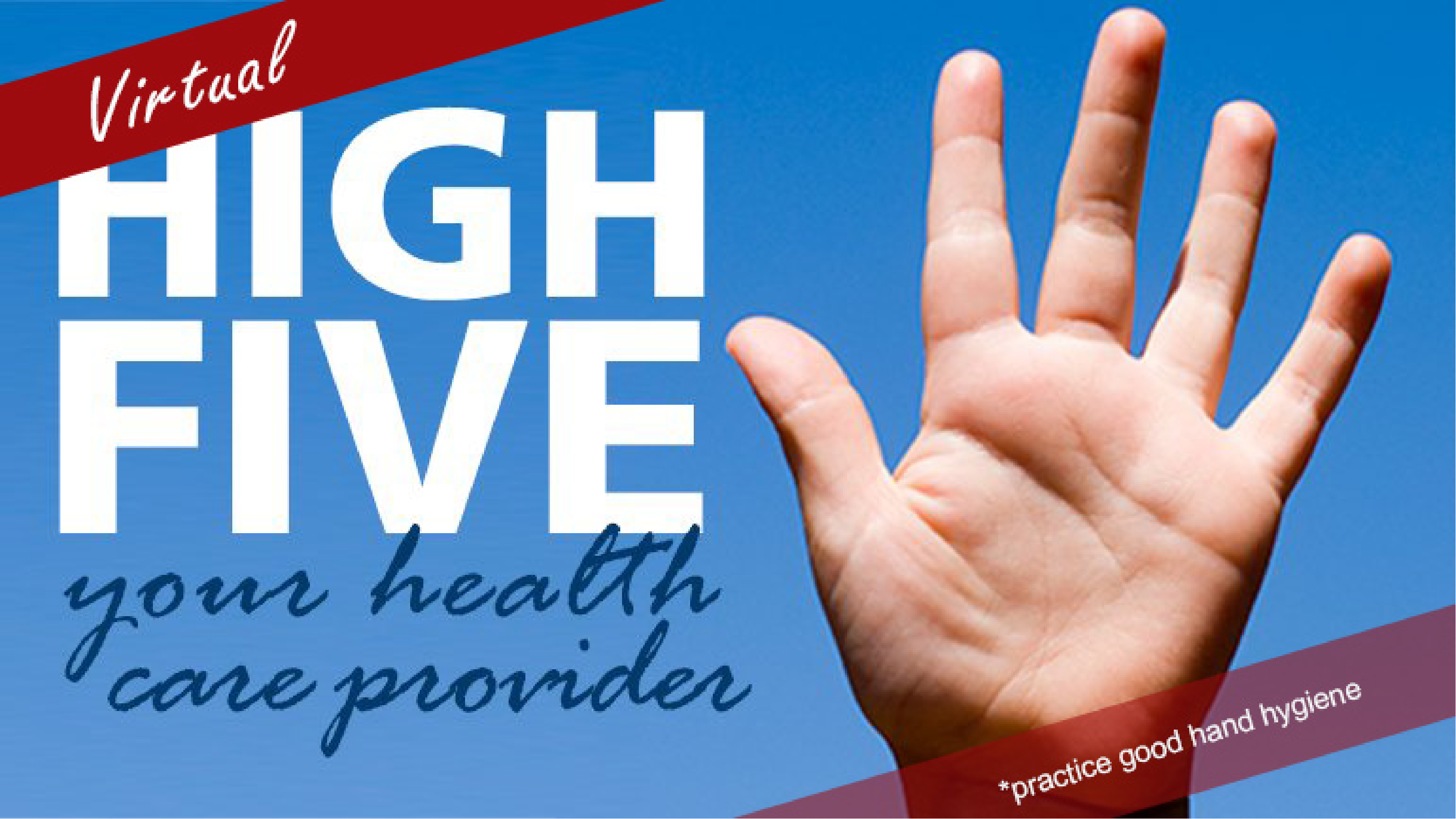 This week's high fives go to our amazing people at Burnaby, Langley Memorial Hospital, Chilliwack Home Support and Royal Columbian Hospital.
Want to send a high five to your health care provider or Fraser Health team member? Leave a comment below or send us your story here.
For Burnaby
Thank you to Debra who is our occupational therapist for students with special needs. She goes above and beyond to ensure that we are safe and supported during such challenging times. She does this work with a warm smile and positive attitude.
---
For Langley Memorial Hospital
I would like to compliment the care I received in the emergency department at Langley Memorial Hospital. I truly felt Barb (the daytime nurse) went above and beyond to make me feel cared for and comfortable. I truly thank her for her time and compassion. She is amazing!
---
Thank you to Sydney, my nurse, my doctor in the Emergency, Dr. Lord, my surgeon, Dr. Dmitri, my anesthesiologist and Lillian, my ultrasound technician. Also everyone that helped me during my recent visit.
---
For Chilliwack Home Support
Nurse Janelle came to help and she did an exceptional job and was professional, meticulous, kind and caring. Please thank her. The home support ladies are fantastic, they are like a ray of sunshine every day. Thank you.
---
For Royal Columbian Hospital
I would like to high five surgical resident, Aarron.
The cardio surgical resident helped my father. His immediate action and calm demeanour was very soothing. He treated my father without hesitation and was able to get things moving along extremely quickly, I would say he has a very bright future in his career.