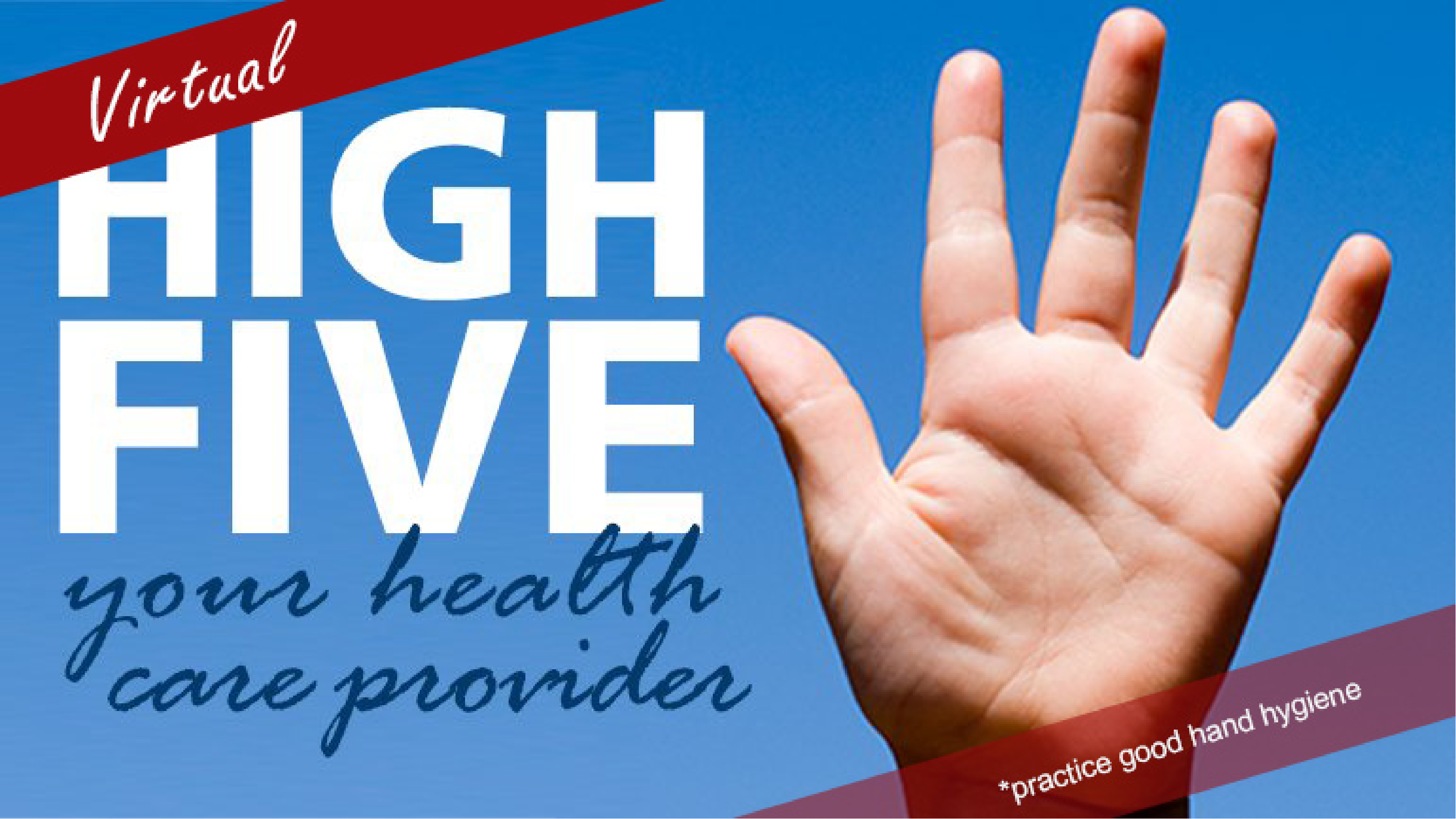 This week's high fives go to our amazing people at the COVID-19 immunization centres, Home Health, Jim Pattison Outpatient Care and Surgery Centre, and Peace Arch Hospital.
Want to send a high five to your health care provider or Fraser Health team member? Leave a comment below or send your thanks using our online submission form. Read more kudos at fraserhealth.ca/highfive.
---
For COVID-19 Immunization Centre – Cloverdale Recreation Centre
Once we got to the vaccination centre for our second shot, all of the staff were fantastic!
We were greeted with smiles, jokes, and enthusiasm, treated with kindness and professionalism. The young student nurse who gave us our shots was especially good – she will do well in her new career.
Thank you!
---
For COVID-19 Immunization and Home Health teams
We would like to thank Fraser Health for having our backs regarding their early response to administering the COVID-19 vaccine to us in our home, both shots and a phone call we just received to check on us regarding the heat wave. Most appreciated!
We have supported the Royal Columbian Hospital several times recently in recognition to their contribution to our community. Great job, thank you!
---
For COVID-19 Immunization Centre – North Delta Recreation Centre
Within half an hour, we were out of the centre after the vaccination was done. I sincerely salute Sandra's attention, wisdom, understanding, sense of responsibility, trust she showed in our words. Centre is loaded with great team.
---
For COVID-19 Immunization Centre – Poirier Forum
I went back for my second dose yesterday and I was astonished, no wonder you are able to vaccinate at such a high rate. Wow congratulations to all involved and the leaders that make it happen. Well done – a proud citizen!
---
For Jim Pattison Outpatient Care and Surgery Centre
Niloo and the rest of the Primary Care staff are just the best. Totally understanding – always there when you need them. Thank you primary care staff for the awesome care you all provided.
---
For Peace Arch Hospital
I came into this location with a bad stomach ache and nausea, I was also very disoriented and upset because of the lack of sleep I had gotten as well as the anxiety.
I just wanted to say thank you to the nurses who were so patient and caring to me while I was in the midst of this. Thank you everyone! I and everyone else appreciate your work so much.
---