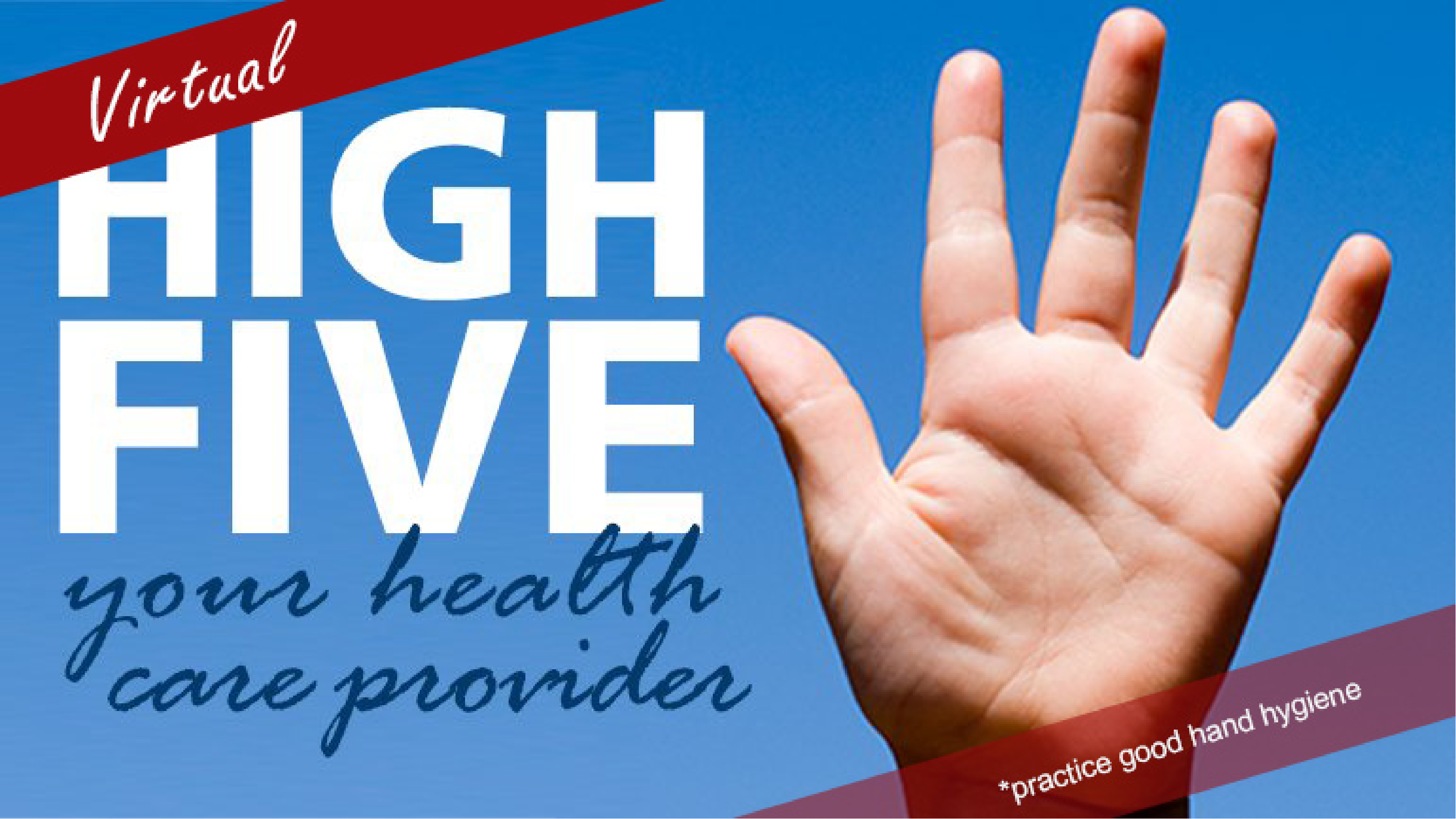 This week's high fives go to our amazing people from our COVID-19 immunization team, Newton Urgent Care Primary Clinic, Burnaby Hospital and Abbotsford Regional Hospital
Want to send a high five to your health care provider or Fraser Health team member? Leave a comment below or send your thanks using our online submission form. Read more kudos at fraserhealth.ca/highfive.
---
For COVID-19 Immunization Centre – Cloverdale Recreation Centre
So much gratitude for Theresa who came to check on me post vaccine today! She held my hand and said, "it's good, you are good, it's all done". This small gesture brought up so many emotions after a difficult few years. I didn't know how much I have missed human connection and touch! Thank you Theresa, for making today painless and memorable in a good way!
---
For COVID-19 Immunizations team
Wanted to provide kudos to the Fraser Health Transport and vaccine program and the work of Courtney.
She was so helpful. My parents were booked at the Vancouver Convention Centre and she was able to get them in at the South Surrey Recreation Centre in a timelier manner and with transport to and from. She was available to support as needed and the organization and reminders were great. Courtney is a star!
---
After a mix up with my husband's vaccine booking, I was directed to call Fraser Health. The lady who helped me was absolutely wonderful. She handled the situation with kindness, empathy and the best part was her sense of humour. She took a negative booking experience and turned it into the most positive experience. I have been telling everyone about my amazing call. Thank you!
---
Thanks for all your hard work! Great idea to hold the big clinic in Guildford so those that work odd hours could go.
---
For Abbotsford Regional Hospital
I visited Abbotsford Hospital for an MRI and was very nervous, as the last MRI I had caused an anxious claustrophobic episode. However, when I arrived at the MRI department, everyone from the triage staff, to the MRI tech was amazing. The very kind, and very informative staff made me feel at ease and I got through my test with no anxiety! They turned a stressful time, into a positive one! Thanks!
---
For Burnaby Hospital
I was admitted to the emergency room. There was a nurse in Zone 3 who was named Nina or possibly Mina and she had the best bedside manner I have ever experienced. She was kind and conversational. She seemed genuinely interested in every patient's happiness and wellbeing and I could tell she brightened everyone's night, at least a little. Please thank her for me.
---
For Newton Urgent Care Primary Clinic
I wanted to give a warm thanks to Chantel, Kristen and nurses: Anne and Sandy at the Urgent Care Primary Clinic in Newton. They are wonderful and a real asset to the community. I have been with them for months and the care and attentive support is truly appreciated.
I hope they receive some recognition and applause for their outstanding work in the community. Thank you, ladies.