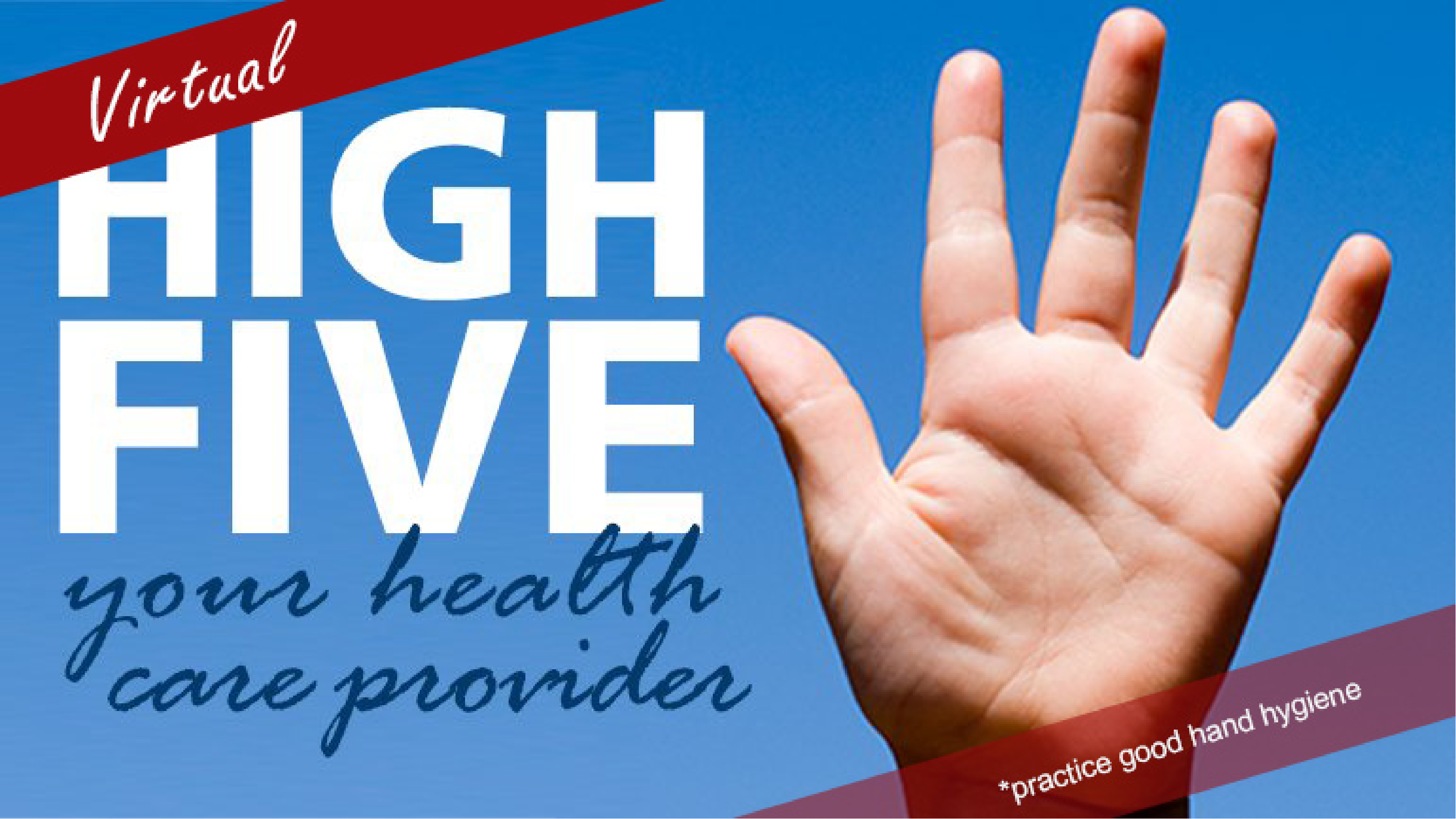 This week's high fives go to our amazing people at the Abbotsford COVID-19 Immunization Clinic, Abbotsford Regional Hospital, Burnaby COVID-19 Testing and Immunization Clinic, Burnaby Hospital and Surrey Memorial Hospital.
Want to send a high five to your health care provider or Fraser Health team member? Leave a comment below or send your thanks using our online submission form. Read more kudos at fraserhealth.ca/highfive.
---
For Abbotsford COVID-19 Immunization Clinic
I was privileged to receive my COVID-19 vaccine this morning. Everything went super smooth. Kudos to the staff. Everyone was outstanding.
---
For Abbotsford Regional Hospital
I came in to have an ultrasound and mammogram and I was cared for by the most kind and caring staff from the front desk [staff] to the mammogram and ultrasound technicians. And there was one particular woman in booking who was so kind and helpful. It was a stressful time for me and they took care of me like they knew me. I am so grateful for such considerate staff. Thank you!
---
For Burnaby COVID-19 Testing and Immunization Clinic
Impressive professional organization and administration from the Burnaby COVID-19 immunization clinic [staff] at Central Park. [They] demonstrated a gold standard benchmark of smooth efficiency and excellence.
Special commendation goes to the manager, Kim. Staff were well trained, kind, helpful, informative, skilled, organized and courteous.
So elated to get the shot, I then celebrated by walking 19,000 Fitbit steps!
---
For Burnaby Hospital
I would like to give my heartfelt thanks to Dr. Janet Kugjelka who was my sister-in-law's physician when she was an inpatient at Burnaby Hospital.
Dr. Kugjelka in my opinion went above and beyond her call of duty. Our family will be forever grateful to her for her care, kindness and professionalism.
---
For Surrey Memorial Hospital
What a kind emergency crew at Surrey Memorial Hospital. We came late on a Tuesday evening and were quickly seen and diagnosed. Thanks for all you do!