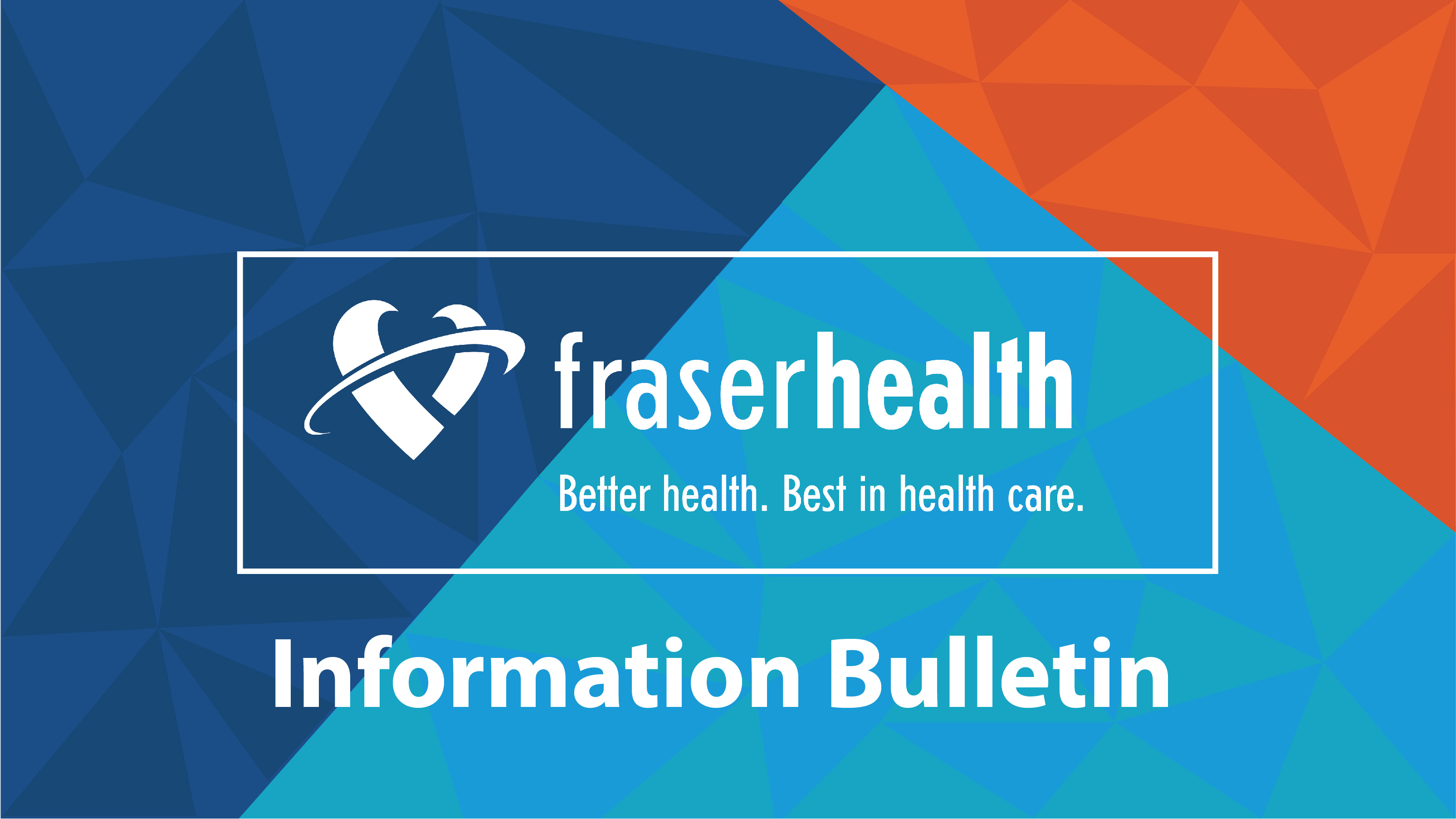 Local mayors in the Fraser Health region have started a friendly challenge to race to community immunity.
With everyone ages 12 and over now eligible to register and book for their immunization, mayors across the region are encouraging their residents to get immunized and be the first community to herd immunity.
Fraser Health is pleased to support this friendly community challenge to see the region be able to put the pandemic behind us, open businesses again and get back to doing the things we have had to sacrifice to respond to this pandemic.
This challenge will see which community can achieve 70%, 75% and 80% immunization thresholds first, and the community that shows the most progress. Updates will be shared on social media by participating Mayors and Fraser Health.
Participants include:
Mayor Henry Braun, Abbotsford
Mayor John McEwen, Anmore
Mayor Jamie Ross, Belcarra
Mayor Mike Hurley, Burnaby
Mayor Ken Popove, Chilliwack
Mayor Richard Stewart, Coquitlam
Mayor George V. Harvie, Delta
Mayor Leo Facio, Harrison Hot Springs
Mayor Peter Robb, Hope
Mayor Sylvia Pranger, Kent
Mayor Val van den Broek, City of Langley
Mayor Jack Froese, Township of Langley
Mayor Mike Morden, Maple Ridge
Mayor Paul Horn, Mission
Mayor Jonathan X. Coté, New Westminster
Mayor Bill Dingwall, Pitt Meadows
Mayor Brad West, Port Coquitlam
Mayor Rob Vagramov, Port Moody
Mayor Darryl Walker, White Rock
As of May 25, greater than 60 per cent of eligible adults over 12 years of age in Fraser Health have received a first dose of a COVID-19 vaccine. This is over one million doses region-wide but there is more work to do.
"Fraser Health has seen the highest case numbers in our province and it is all hands on deck as we work to provide COVID-19 vaccines to everyone in our region that wants one. As an interconnected region, vaccines are important whether you live in a larger city or a smaller community area," said Dr. Victoria Lee, president and chief executive officer at Fraser Health.
"I'm grateful for our mayors that have come together for this challenge and for their ongoing support, leadership and contributions throughout this pandemic. As community leaders, they have the unique understanding of their local area needs and will greatly help us extend our reach as far as possible at this critical time," said Dr. Lee.
Outside of this effort, Fraser Health continues to collaborate with places of worship, community and municipal partners to remove barriers to people receiving their COVID-19 immunization across the region. These supports, including kiosks, in-reach clinics and neighbourhood clinics are detailed at www.fraserhealth.ca/registration.
-30-
Quotes:
"We all play an important role in keeping our communities healthy and safe. I encourage anyone who is eligible and wants to get vaccinated, to do so as soon as possible. Together we can help our businesses, schools, places of worship and other community activities get back to operating at their full capacity, allowing us to enjoy all our communities have to offer."
Mayor Henry Braun, City of Abbotsford
"Playing Basketball for most of my life, I can assure you any shot is a good shot if you want to win!"
Mayor John McEwen, Village of Anmore
"I am pleased, as Mayor of Belcarra, to join with other Mayors in the Fraser Health Region to encourage our Belcarra residents to get immunized and be the first Community to herd immunity. Our collective action has helped us during this pandemic. It is time for us to rally our communities to get herd immunity – we are almost there!"
Mayor Jamie Ross, Village of Belcarra
"This is a challenge I know we can all get behind. We've pulled together through so many tough times over the past year but the finish line is in sight. Getting everyone vaccinated is the path to opening our communities, hugging our loved ones, celebrating life and building our economy."
Mayor Mike Hurley, City of Burnaby
"Chilliwack is happy to answer this call to friendly competition. Every person that gets vaccinated, regardless of where they live, is a step in the right direction. That said, I'm looking forward to showing everyone how Chilliwack shows up to support one another. Let's go, Chilliwack!"
Mayor Ken Popove, City of Chilliwack
"Science has done its part, Public Health has done its part and now, Coquitlam, we need to do our part. I had no hesitation about getting vaccinated myself and am proud to be contributing to immunity in our community. I am asking all Coquitlam residents who can be vaccinated, to register and get vaccinated. Let's do everything we can to protect everyone in our community and get back to those activities that are important to us."
Mayor Richard Stewart, City of Coquitlam
"So much of our efforts throughout the pandemic have been about working together to achieve common goals – the health and well-being of our communities and the eventual end of the pandemic. Thanks to our combined determination, the tireless efforts of frontline workers, and now the supply of vaccine, these goals are finally in sight. In Delta we look forward to championing the race to community immunity and hope all of our neighbours will be right on our heels."
Mayor George V. Harvie, City of Delta
"I'm so proud of how our community has stepped up during this long and difficult pandemic, to support local businesses, their neighbors and their friends & family. Here in Harrison, we just Carry On Caring."
Mayor Leo Facio, Village of Harrison Hot Springs
"There is HOPE in our future.....give it a shot. Get vaccinated."
Mayor Peter Robb, District of Hope
"I would like to challenge everyone in Kent to get vaccinated so we can all enjoy a summer of fun activities with family and friends. Help our community stay vibrant and strong. Our businesses are counting on us to welcome each other and visitors to our community. Come on Agassiz, roll up your sleeves to show everyone we are ready."
Mayor Sylvia Pranger, District of Kent
"We all want to get back to some type of normalcy, and to accomplish this, we need to work together to reach the necessary goals of community immunity. As a vaccine recipient, I have peace of mind knowing I am more protected against COVID-19 than before. Join the immunity challenge - encourage your loved ones to schedule their appointment today! If you have concerns, I encourage you to call 8-1-1 or schedule a conversation with your doctor."
Mayor Val van den Broek, City of Langley
"The Township of Langley is committed to putting this pandemic behind us and returning to normal, and the best way to achieve that is for people to get vaccinated."
Mayor Jack Froese, Township of Langley
"More than half of our residents have rolled up their sleeves to protect themselves and those they love from COVID-19. I encourage the rest of our community to step up and do the same, if you are able. Do it to protect those who cannot take the vaccine. Do it for our seniors and youth. Do it for our frontline healthcare workers and essential workers, who've been doing their part throughout this pandemic. Now it's time to do ours."
Mayor Mike Morden, City of Maple Ridge
"Mission residents have a history of working together and rising to any challenge. We are quick to support our community and we have been proving that throughout this pandemic. Achieving community immunity is another way for us to take care of each other and I know we will reach the thresholds required to protect our neighbours."
Mayor Paul Horn, District of Mission
"I've seen first-hand the struggles that New West residents and businesses have had this past year throughout the pandemic and I know we're all eager to get past it. New Westminster has shown so much community spirit during such a difficult time – come on, New West let's show the region how united we are and get immunized!"
Mayor Jonathan X. Coté, City of New Westminster
"I am Pitt Meadows Proud TM at how our community has supported one another during COVID-19. Having my vaccine gives me a sense of comfort in knowing that I am more protected against COVID-19 than before. Please schedule your appointment today and get vaccinated as soon as you can to help keep everyone healthy."
Mayor Bill Dingwall, City of Pitt Meadows
"The sooner we achieve herd immunity, the sooner we can get our lives back on track!"
Mayor Rob Vagramov, City of Port Moody
"In Port Coquitlam, we always love a little friendly competition especially when it's for an important cause. I encourage everyone who is eligible to get a vaccine to make sure they do so. The sooner we do, the sooner we can get back to doing the things we love and miss – from hugging grandparents, spending time with friends to watching our kids play sports."
Mayor Brad West, City of Port Coquitlam
"Let's keep the momentum going. Encourage family members and friends to get the COVID-19 vaccine. Together, we can make this a fabulous summer in White Rock and South Surrey and all of the Fraser Health Region."
Mayor Darryl Walker, City of White Rock
For media inquiries, please contact:
Fraser Health Media Line: 604-613-0794
media@fraserhealth.ca
For media inquiries, please contact:
media@fraserhealth.ca