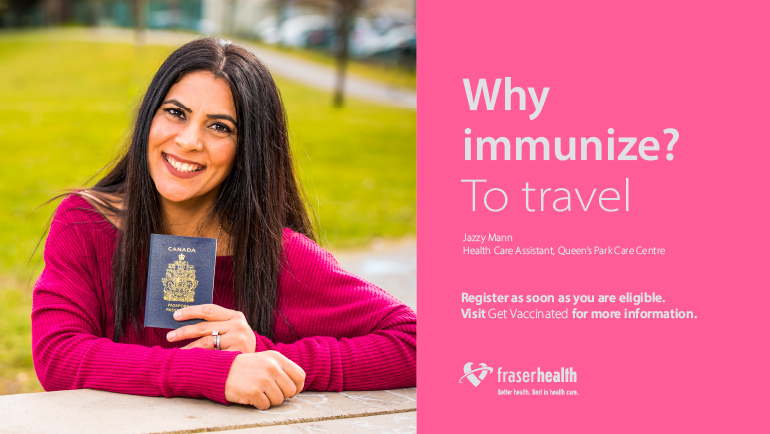 "I got my vaccine for my family…They are my life."
"We will improve the safety of our residents and protect ourselves with the vaccines.
Now that residents can reunite with their families, it is important for them to get vaccinated so they are protected, they are safe.
I got the vaccine for my family. I have two little ones – two and four years old – and my mother in-law is a senior. They are my life. My kids like to see their grandparents. For them, FaceTime is not good enough. They cry to see their grandparents, aunties, uncles, and they want to go outside to play with them, but we can't right now.
I miss my freedom. I am an outgoing person who loves to travel. Now I am stuck at home.
Getting the vaccine, I feel like I'm safe and secure. I think everyone should get the vaccine.
Wearing a mask is not comfortable and I know it's for our safety. I can't wait for everyone to get the vaccine so we can leave the masks behind us and begin living life again."
Not vaccinated yet? Eligible health care workers can book their first dose of COVID-19 vaccine by calling the provincial call centre at 1-833-838-2323.