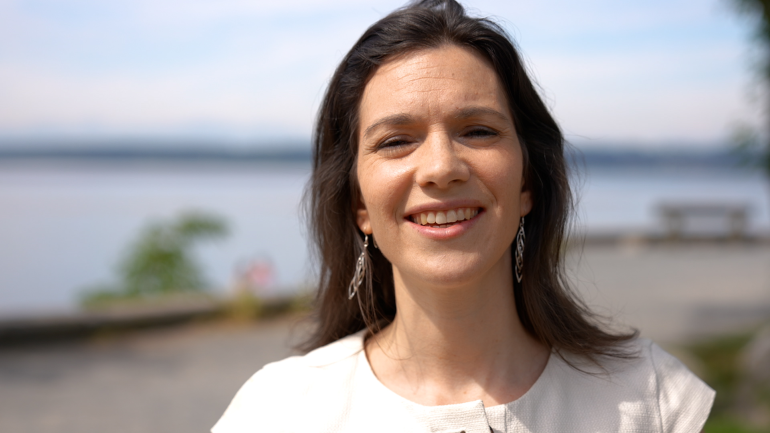 Planning ahead will help keep you and your loved ones healthy during the heat.
The arrival of summer brings rising temperatures, and last month, the Lower Mainland received its first heat warning of the season. Now is the perfect time to learn how to stay safe in the heat and ensure you have a heat plan ready for this summer.
Here are some recommendations and resources to help you plan for the heat this summer:
Make a plan for what you'll do to stay safe during extreme heat. PreparedBC has a guide available in multiple languages to help create a plan.
Check that you have a working fan, which is especially helpful to bring cold air in from outside at night. If you have an air conditioner, make sure it works.
If you do not have air conditioning at home, find an air-conditioned spot close by where you can cool off on hot days. Consider places in your community to spend time, such as movie theatres, libraries, community centres or shopping malls.
Ensure you have two weeks' worth of medication and inhalers. Ask your health care provider how your medications or health conditions can affect your risk in the heat.
Know the signs of heat illness and how to respond.
When it gets hot, spray your body down with water, wear a damp shirt, take a cool shower or bath or sit with part of your body in water to cool down.
Shut windows and close curtains or blinds during the heat of the day to block the sun and to prevent hotter outdoor air from coming inside. Open doors and windows when it is cooler outside to move that cooler air indoors.
Some parts of your home stay cooler than others. Consider whether you need to modify the home layout to stay in the coolest part of your home during a heat event, including thinking about sleeping arrangements.
Bring out your lightweight clothing and linen that are loose-fitting, airy and light-coloured and a hat made of breathable material. Tight clothing traps heat, which will increase your body temperature.
Develop a buddy system
"We want to emphasize the importance of checking in on others during the heat," says Dr. Emily Newhouse, medical health officer at Fraser Health. "Consider developing a buddy system to ensure you check in with friends, family and neighbours, especially those who may be more susceptible to heat illness."
The most susceptible individuals include:
Older adults, especially those over 60
People who live alone
People with pre-existing health conditions such as diabetes, heart disease or respiratory disease
People with mental illnesses such as schizophrenia, depression or anxiety
People with substance use disorders
People with limited mobility or other disabilities
People who are marginally housed
People who work in hot environments
People who are pregnant
Infants and young children
Watch Dr. Newhouse explain why developing a check-in system is important:
For more information about staying cool and healthy this summer season, visit fraserhealth.ca/heatsafety.