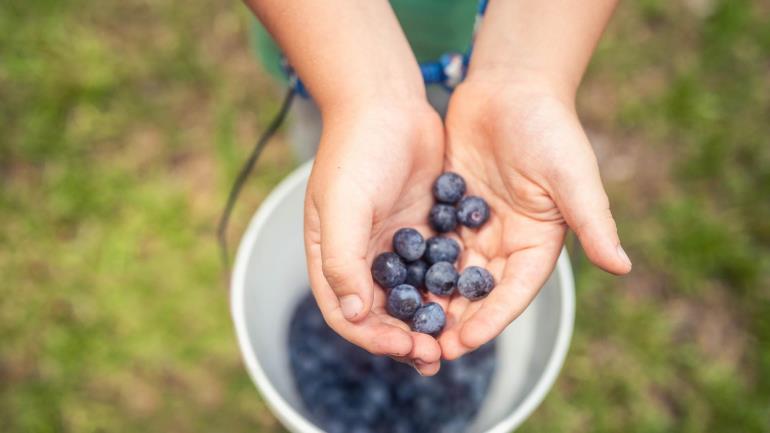 Summer is here, which means fresh fruits and vegetables are in season. This makes it an ideal time to eat some delicious locally grown foods, while exploring the great outdoors.
There are plenty of ways to enjoy the wide range of local foods available in the Fraser Valley region, and across B.C. Some of the largest farms can be found in the Fraser Valley and Okanagan Valley. They provide fresh fruits, such as strawberries and blueberries, from June to the end of September.
Local farmers' markets and u-pick farms are a fun way to enjoy farm fresh fruits and veggies, while getting outside and supporting your local farmers. Kids often enjoy harvesting the fruits themselves and it's a great opportunity to help them better understand where food comes from and appreciate the work that goes into farming.
Refreshing ways to use your summer harvest
Here are a couple of easy, fast and tasty recipes to help you enjoy your summer harvest.
Fruit yogurt bowl
Yield: two portions.
Ingredients:
¼ cup of blueberries
¼ cup of blackberries
1 peach, chopped
1 cup of yogurt of your choice
1 spoon rolled oats
1 spoon of chia seeds
Preparation: Place all fruits in a bowl, add your preferred yogurt, rolled oats and chia seeds on top and enjoy it cold.
Creamy berry gelato
Yield: four portions.
Ingredients:
3 ripe frozen bananas
½ cup of fresh blueberries
½ cup of fresh blackberries.
Preparation: Blend all the ingredients together, place in freezer for one hour and enjoy.