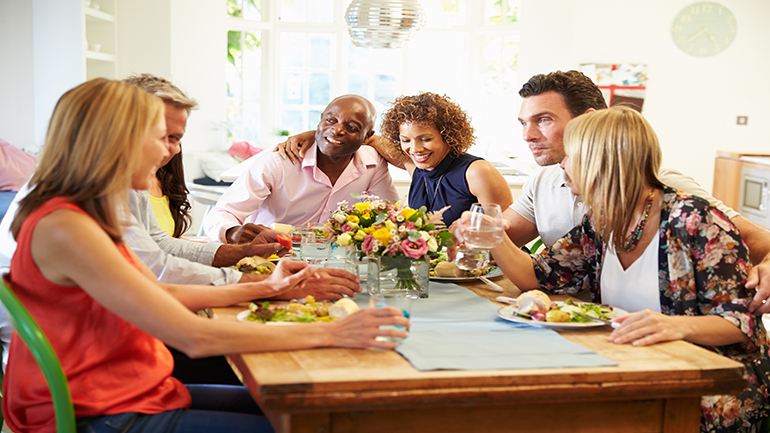 With the festive season upon us, many are taking the opportunity to celebrate with family and friends. With each gathering and party, alcohol is often a part of these joyous occasions.
Thinking about how much you drink and asking yourself 'why?' can help you better understand how alcohol may be affecting your health and help you create a plan to drink sensibly throughout the holiday season – and into the New Year.
Canada's Low Risk Drinking Guidelines help recommend setting limits to help reduce the health risks of alcohol use.
These include being a known carcinogen, and a risk factor for multiple cancers and for most types of cardiovascular disease. It is frequently associated with violent and aggressive behaviour, including intimate partner violence, male-to-female sexual violence, and aggression and violence between adults.
Currently the low risk drinking guidelines recommend:
10 drinks a week for women, with no more than two drinks a day most days
15 drinks a week for men, with no more than three drinks a day most days
One drink is described as:
341 ml (12 oz.) bottle of 5 per cent alcohol content (beer, cider or cooler)
142 ml (5 oz.) glass of wine with 12 per cent alcohol content
43 ml (1.5 oz.) serving of 40 per cent distilled alcohol content (spirits such as rye, gin and rum)
It is however important to note that these guidelines are currently under review as the evidence for alcohol health harms has evolved. It is expected that to decrease cancer and other health risks, the new recommendations will reduce the number of drinks per week significantly.
At times over the holidays, you may feel pressured to drink at social gatherings, but it is okay to decline without providing a reason. Letting others know that you do not want to drink may even lead to engaging conversations about social pressures around drinking.
Here are a few tips to help you reduce the amount of alcohol you consume over the holiday period:
Choose versions of your favourite drinks that contain less alcohol, such as light beer, a low-alcohol content wine, or create a wine spritzer using half wine, half mineral water.
Bring along a non-alcoholic drink such as water, juice or sparkling soda. These will help counter the dehydrating effects of alcohol.
If your social calendar is filling up, plan alcohol-free days. •

Offer to be the designated driver to help you avoid drinking.
Eat a variety of foods and snacks throughout the party.
Be motivated by the fact that reducing the amount of alcohol you drink may save you money, improve your mental health and support you in getting a good night's sleep.
Planning to drink less and to have non-alcoholic drinks available will also help you and your guests stay safer.
If you are hosting a party – help others drink less
You can create a low-risk environment for your guests by taking responsibility for when and how much alcohol is available at your event, while still ensuring your guests have a great time. Some things to consider when planning your party:
Avoid having alcohol as the focus of the party by planning some alcohol-free activities
Provide food from start to finish
Provide plenty of water and other non-alcoholic drinks
Avoid 'topping up' other people's drinks for them
Ensure everyone has a safe ride home