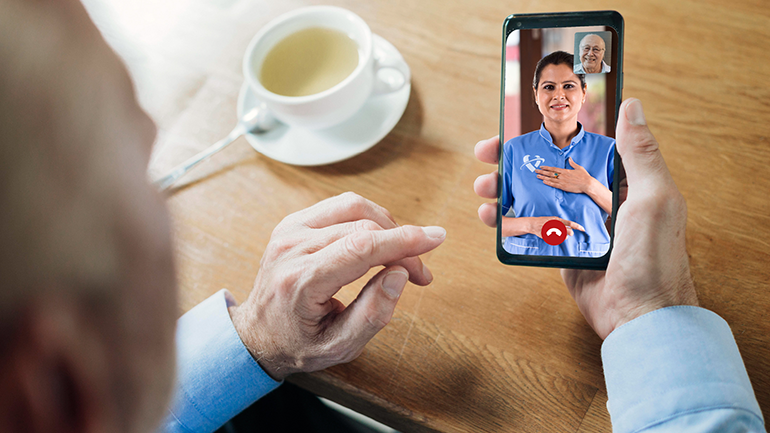 Since its launch in 2020, Fraser Health Virtual Care has helped more than 198,072 patients, and counting, with their health care needs.
Ever wondered where to go when faced with a child's sudden fever or minor injuries like cuts and scrapes? Skip a visit to an urgent and primary care clinic or the emergency room and consider an online Virtual Care visit instead.
Virtual Care ensures immediate virtual access to registered nurses, available seven days a week. They can provide non-emergency care for various conditions from the comfort of a person's home, using any smartphone, tablet or computer.
The core mission of Virtual Care is to connect people with the most suitable health resources for their specific needs.
"The team assesses patients early on to determine the best care option," emphasizes Min Naruki-van Velzen, director of operations, Virtual Care. "By doing so, they can direct those who might seek emergency department care to more appropriate services, potentially reducing the emergency department use for lower acuity patients."
So, what exactly is Fraser Health Virtual Care?
Virtual Care is a secure online health care service that allows patients to remotely connect with registered nurses.

With just a few clicks, they can receive health care advice or connect with the appropriate Fraser Health program or service without the need for in-person visits. This helps them save time, eliminates travel hassles and ensures effortless access to health care.
Individuals can choose a time that works for their schedule, even during evenings and weekends. This helps ensure health care remains readily accessible beyond regular working hours.
To access Virtual Care, patients can simply visit fraserhealth.ca/virtualcare or call 1-800-314-0999.
Spread the word about Virtual Care's convenient care option by sharing this information with your friends and family. Download, print and share the poster below.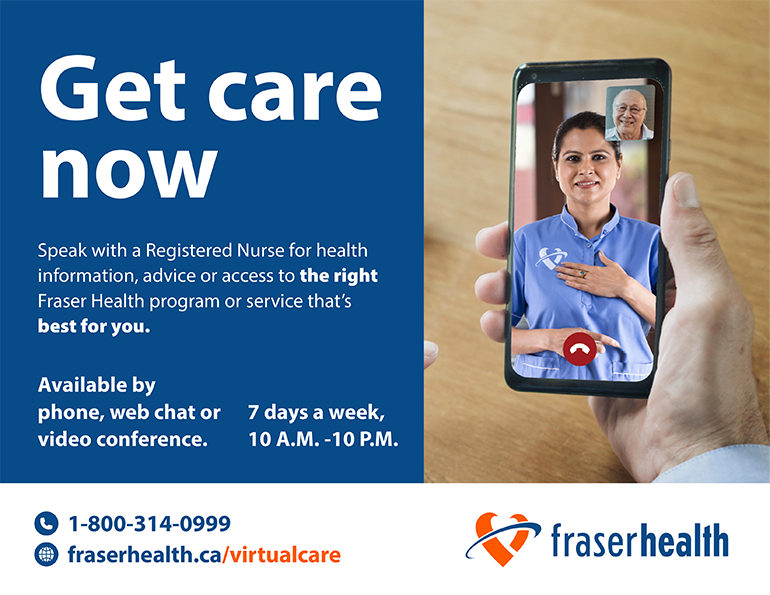 For more details: visit fraserhealth.ca/virtualcare.