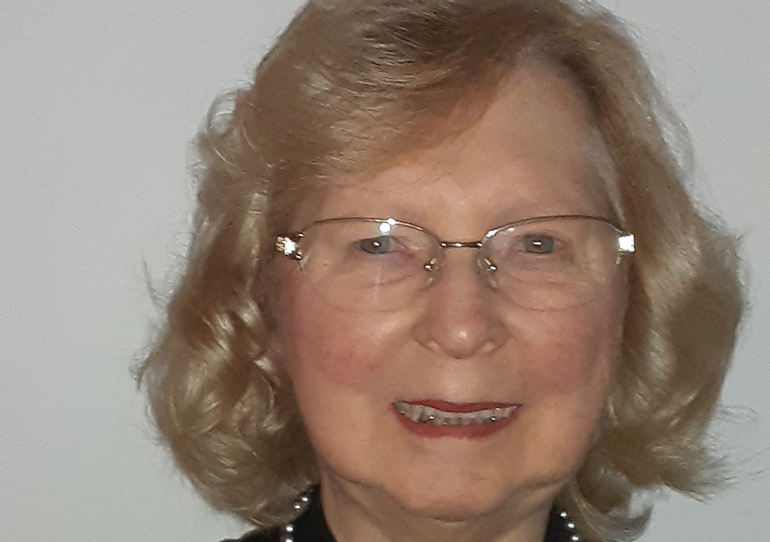 "Find your passion, it's never too late if you know where to look." Meet Delia Cooper, a retired senior volunteer who offers her patient perspective to the Virtual Care program.
Photo: Delia Cooper, patient advisor
"Volunteering helps me live my life with purpose and passion. Now that I'm retired, I look for meaningful volunteer work to challenge me and fill my time – things that speak to my heart, like volunteering as a patient advisor with Fraser Health Virtual Care."
Over the years, Delia has volunteered for numerous organizations that support seniors' health care. She has helped in fundraising efforts, organized educational programs and provided health care services to seniors. One of the organizations that Delia is actively involved in is Fraser Health Virtual Care, a program that offers virtual health care services to people in our region.
Fraser Health Virtual Care connects people to care by phone, video and chat, from the comfort of their home.
Volunteer patient and family advisors dedicate their time and expertise to assist Fraser Health in improving practices and policies for improving the health care experience.
"We recognize that patients and their families can offer unique perspectives and valuable feedback helping us provide high quality, patient-centered care and services," Says Min Naruki-van Velzen, director of operations, Virtual Health. "We really appreciate Delia's contributions and unique senior's perspective."
"Among my greatest accomplishments is being part of a successful research project for Virtual Care that will improve the care of patients across Fraser Health," says Delia. "I participated in all aspects of the research and I even completed a research ethics course. Participating in the intervention group's patient phone calls was particularly enjoyable for me."
Community connection, staying active and involved helps with self-esteem and confidence. These types of activities can help seniors stay healthy, mentally and emotionally.
Dr. Neena Chappell, director of the Centre on Aging, University of Victoria, examined the links between volunteering and health. Dr. Chappell concluded, "People who give their time to a volunteer activity, especially if it involves helping others, are happier and healthier in their later years." In addition she suggests, "Volunteering is a people-to-people business. A lot of benefit comes from being in touch with others and having an impact on their lives."
"I am grateful to be able to share my voice with the Virtual Care team. I have been involved in some wonderful projects that are making strides and significant improvements in patient care and in particular, patient engagement," says Delia. "It is exciting to see the commitment turn into actions that turn into results and to know that I had a part in making it happen."