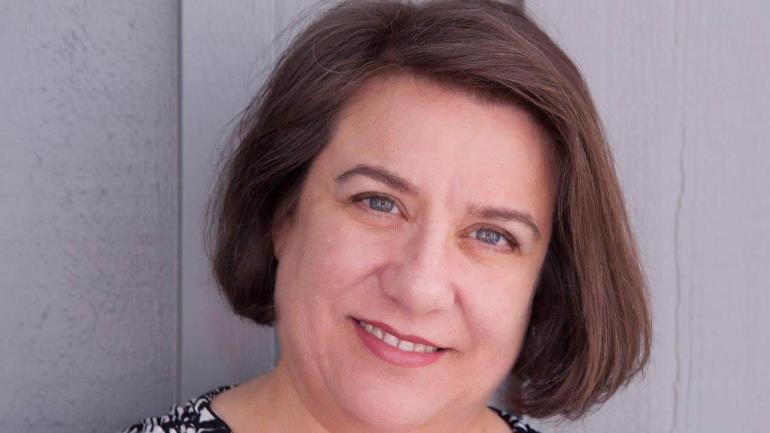 Throughout Dietitian Liz da Silva's 30-year- career, she was an inspirational figure to her colleagues. Her research led to the discovery of a novel Nutrition Acuity Score tool. Whilst battling a reoccurrence of cancer, Liz held meetings with medical directors and Fraser Health President and CEO, Dr. Victoria Lee to share her patient experiences to inform care for others.
Liz da Silva's extraordinary achievements over her 30-year career as a dietitian with Fraser Health were immeasurable. She's described by peers as inspiring and passionate, a problem solver and innovator, a mentor and advocate. She was an accomplished conference presenter and key note speaker. Her work is recognized for the profound impact it had on the clinical practice of dietitians and on the quality of patient care. In addition, over the past ten years as a researcher, her influence and credibility reached beyond Fraser Health to dietitians province-wide who sought her leadership and best-practice guidance.
Liz never missed a chance to share her learnings. She actively mentored and shared her knowledge with others, instilling a deep appreciation of research-informed practice. She fostered a positive culture built on trust and credibility that nurtures inquisitive minds striving for evidence-based practice.
"Liz's drive for our services to be evidence-based and of the highest level of ethics was inspiring," says Flora Kwong, dietitian, Queen's Park Care Centre. "Her recent work has produced a comprehensive resource to ensure peers have only first-class resources at their fingertips."
Colleague Alysone Martel, also a dietitian, elaborates. "Amongst her dozens of research achievements, Liz co-led the first multinational ICU trial by our dietitians. She also developed a novel Nutrition Acuity Score tool for dietitians to describe patient and resident populations according to nutrition problems. This pioneering work was the first of its kind in the world for dietitians."
Those who worked with Liz were inspired to think outside the box, challenge status quo, and, become problem solvers and innovators, so they, too could achieve excellence. Most recently, Liz established a cohort of future dietitian leaders to translate practice learnings into improvements in patient care. "Liz mentored countless dietitians and students to believe in their abilities and to foster growth and development in others," says Alysone. "She was a remarkable, humble and selfless person. Her work ethic and personal integrity were unparalleled."
Liz promoted self-care, good mental health, and resiliency to help staff adapt to a highly demanding and dynamic health care environment. She led by example, taking steps to maintain a balance between professional and personal life, and encouraged others to do the same.
She established events for peers to nurture a safe environment that brought people together to share and celebrate their artistic skills promoting a culture of respect and team building.
In her most recent vulnerable and sickest moments, while battling a reoccurrence of cancer, Liz remained driven by excellence and advocacy for better patient care. From her hospital room, Liz held meetings with medical directors and Fraser Health President and CEO, Dr. Victoria Lee to share her patient experiences to inform care for others.
This meeting prompted Dr. Lee to share with the Fraser Health family, "I visited with a colleague of ours who has become our patient in palliative care. She spoke how clear it was to her as a patient that she benefits most when teams work together and respect one another. Our quest for We Culture is bigger than just us; a true We Culture is experienced by everyone around us, too."
For her career-long commitment to excellent, research, and improving the experience of her colleagues and her patients, in loving memoriam, Liz da Silva is the recipient of this year's Above and Beyond Lifetime Achievement Award.