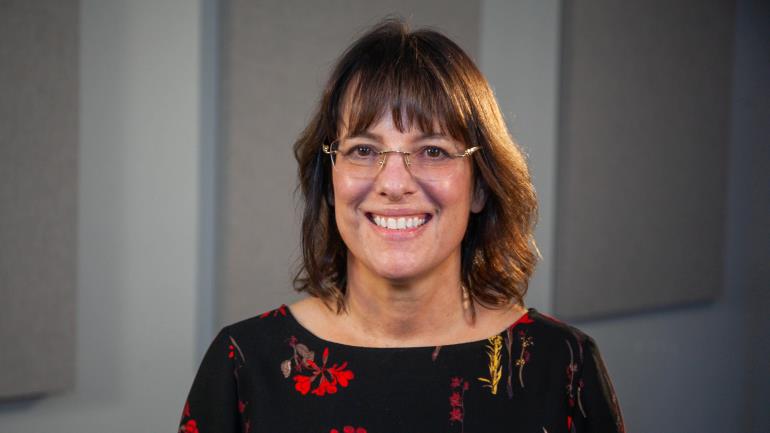 Head of Family Practice at Chilliwack General Hospital, Dr. Melanie Madill is the pinnacle of patient focused care, from prenatal to palliative and everything in between. She is an effective collaborator and persistently lends her voice to pursue consistent, positive change to the health care services that are offered in her community. She is an invaluable resource to her colleagues, her community and the next generation of medicine.
Highly regarded in her community and among peers, Dr. Madill is revered as a knowledgeable change agent. Throughout her career, she has given considerable time to be a catalyst for improving health and well-being in Chilliwack. "I believe that if you have an opinion, especially about change, you must be ready to put your energy to work and contribute," explains Dr. Melanie Madill, the Head of Family Practice at Chilliwack General Hospital.
After a career spanning more than 35 years, this is evident in the innumerable roles she has held, including: Physician Lead at the Chilliwack Division of Family Practice, Medical Director for the Chilliwack Youth Health Centre, GP Lead of the Sto:lo Prenatal Clinic, Prenatal GP at the Chilliwack Obstetrics Group, Medical Director of long-term care at Cascade Lodge, Physician Lead of the Practice Support Program, and Redesign Lead for Primary and Community Care.
Following in the footsteps of her family physician father, Dr. Madill is one of nine full-service family physicians in Chilliwack who provide prenatal to palliative care. Whether it's in a hospital, a long-term care home, a hospice, or even their own home, she ensures patients receive the care they need, when they need it, where they need it. This includes going out of her way to meet at-risk and vulnerable prenatal patients where they are and supporting them throughout the entire pregnancy, birthing and early parenting experience.
Her understanding of socioeconomic factors drives her passion for an improved patient journey. Because of this she has been involved in maternity, child and youth mental health, adult mental health, hospital, long-term care and palliative care projects. Her passion for each area has made immeasurable impacts.
Leading and advocating for services and resources, she ensures the voices of her patients and their families are heard and respected. When she saw a need for local expertise in eating disorders, she obtained the requisite training and experience, and now provides that expertise. She always strives to keep the patient at the centre of her work.
She was foundational in addressing the large gap in primary care and mental health services for youth and young adults between 12 and 26 years of age. This led to her instrumental work creating the Chilliwack Youth Health Centre, which provides high-quality, low-barrier mental health supports to young people in the community. Working with more than 10 community organizations to develop and sustain the centre, she has overseen the centre's growth from 753 visits in 2015 to more than 3,500 in 2019.
As the physician lead on multiple initiatives Dr. Madill has established effective and collaborative partnerships both with Fraser Health and external organizations. Partners continue to be impressed by her willingness to participate in the administrative side of system redesign and programs to ensure the family physician and patient voice is a part of that collaborative effort. Through the Palliative Shared Care program, she created a streamlined process to attach palliative patients to family physicians in the community. "She was the visionary and always willing to go the extra mile to attend redesign meetings and work with the first prototype team to iron through challenges," says Katrina Bepple, Executive Director, Chilliwack Division of Family Practice.
Dr. Madill believes that partnership has the power to change systems that aren't working for the patients or providers and is respected for her ability to bring teams together to advance the care of the patient. She also invests in the next generation of family physicians by mentoring and teaching through the UBC Medical Residency Program.
"Melanie was very quick to reach out to me as a young physician during a challenging time in my early career. Her support pushed me forward," recalls Dr. Alison Henry, community physician. "I later joined her in office practice for almost 10 years. She continues to be someone I turn to when I need to review challenging cases or scenarios."
In her own words, "Sometimes going above and beyond is simply planting the seeds. When the time is right they will germinate and flourish."
Dr. Melanie Madill is the recipient of this year's Above and Beyond Lifetime Achievement Award.