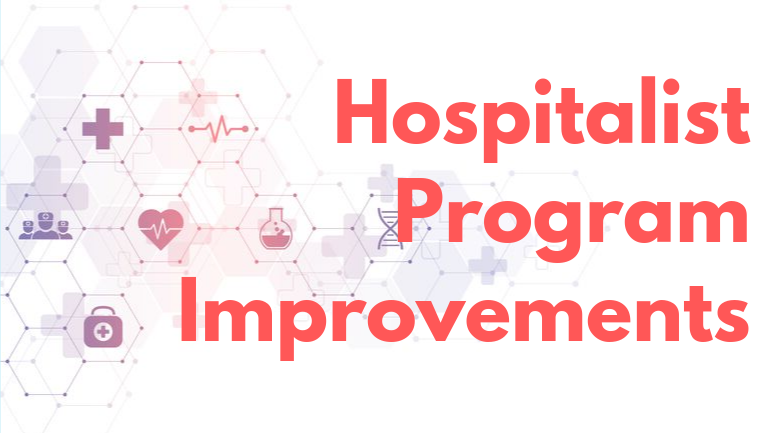 Fraser Health's Hospitalist Program Improvement Initiative continues to move towards a standardized and sustainable hospitalist care model across the region. This contributes to Fraser Health's organizational goals to improve patient care, support physician wellness, and be responsible stewards of our regional public health care system.
Inter-professional agreements approved or in progress
We improve patient care when medical care providers are providing care to the right patient at the right time at the right place. We are addressing the hospitalist scope of practice through the development and documentation of inter-professional agreements between hospitalists and other medical services.
As of the end of January 2020, we have reached inter-professional agreements for general surgery at Abbotsford Regional Hospital and Cancer Centre, Langley Memorial Hospital and Surrey Memorial Hospital. All parties involved are putting the agreements into action with a commitment to continuous improvement. All 10 hospitalist sites have identified priority areas to develop inter-professional agreements, with many at different stages of development and/or approval. These agreements will provide greater clarity, equity, consistency and transparency for hospitalist services across the region.
One of the critical success factors enabling us to reach our goals is high physician engagement across all partnering departments and divisions. Local department heads are leading collaborative discussions and securing the support of site medical directors and clinical operational leaders. Dr. Roy Morton, VP Medicine, Executive Medical Directors and regional department heads are actively steering and supporting this work. With Dr. Michael Paletta, the new Hospitalist Services Regional Medical Director at the helm, we are continuing the excellent work of his predecessor Dr. Vandad Yousefi and gaining momentum to finalize these agreements.
Improved billing recovery
Plans are underway to improve billing revenue recovery from the Medical Services Plan (MSP). We received several responses to the request for proposal posted on BC Bid for a complete physician billing solution, and are currently evaluating them. We will ask the short-listed proponents to make presentations before selecting the preferred proponent. Our aim is to finalize the contract and start operations by May 2020.
Medical staff service model alternatives
Another component of this initiative is determining service model alternative for medical staff for Patient Assessment and Transition to Home (PATH) units to ensure that patients receive care by the appropriate medical care provider. We are confirming details for a nurse practitioner model for pure PATH units (where the patient population meets strict PATH criteria) and exploring the possibility of a mixed care model for other PATH units (where not all patients meet strict PATH criteria).
Questions? Contact Dr. Michael Paletta, RMD, Hospitalist Services at michael.paletta@fraserhealth.ca.