Discover ideas for safer consumption. Explore things to consider when throwing a party, and try some mocktail recipes.
Planning to drink less and to have non-alcoholic drinks available will help you and your guests stay safer. Here are some ideas:
Choose versions of your favourite drinks that contain less alcohol, such as light beer, a low-alcohol content wine, or create a wine spritzer using half wine, half mineral water.
Alternate with a non-alcoholic drink such as water, juice or sparkling soda. These will help counter the dehydrating effects of alcohol.
Eat a variety of foods and snacks between alcoholic beverages
Be motivated to drink less by the fact that reducing the amount of alcohol you drink may save you money, improve your mental health and support you in getting a good night's sleep.
If you are hosting a party - help others drink less
You can create a low-risk environment for your guests by taking responsibility for when and how much alcohol is available at your event, while still ensuring your guests have a great time. Some things to consider when planning your party:
Avoid having alcohol as the focus of the party by planning some alcohol-free activities
Provide food from start to finish
Provide plenty of water and other non-alcoholic drinks
Avoid 'topping up' other people's drinks for them
Ensure everyone has a safe ride home
Watch our video on five tips for lowering alcohol consumption:
Discover the benefits of drinking alcohol-free mocktails, and try some mocktail recipes.
Alcohol-free days don't have to be fun-free days. Mocktails - non-alcoholic cocktails - taste good and help you drink less alcohol. They are easy to make and great for parties.
Easy mocktail recipes you can make at home
Making mocktails yourself allows you to control any added sugar and allows you to add fresh fruit and other easy-to-find ingredients. Here are a few healthier, alcohol-free mocktail recipes to get you started.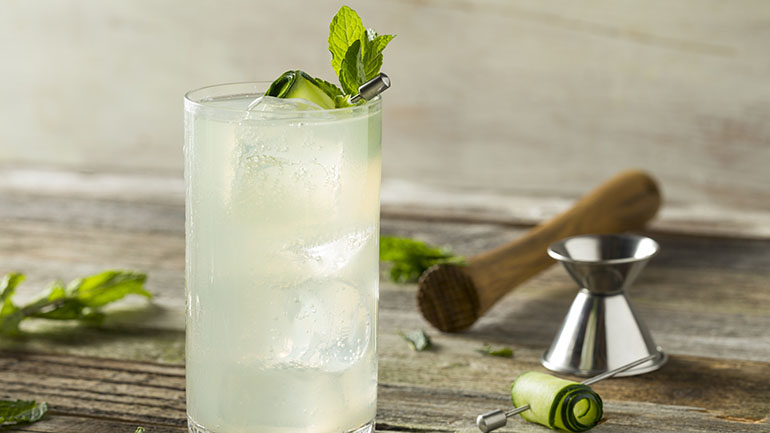 Coconut, Cucumber, Lime and Mint Cooler
Ingredients:
4 cups coconut water
2 thinly sliced cucumbers
1/2 cup lime juice
1/4 cup agave syrup to sweeten (optional)
1/4 cup chopped mint leaves
How to make:
Mix coconut water, cucumbers, lime juice, sugar and mint leaves in a container
Chill in the fridge for one to two hours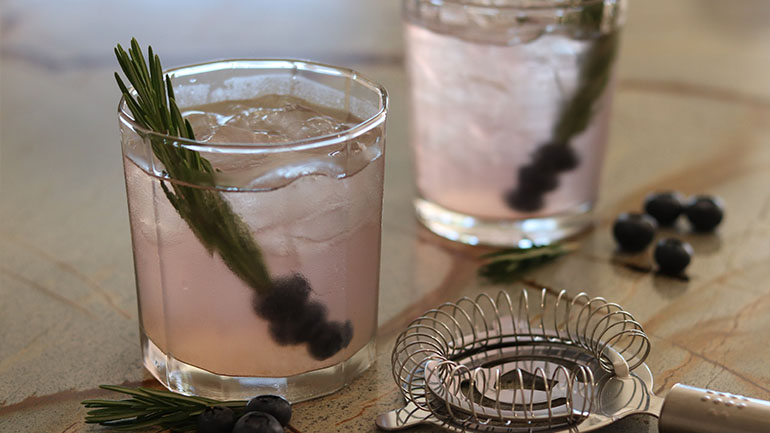 Rosemary Blueberry Smash
Ingredients:
7 to 8 blueberries

The leaves of one rosemary sprig

1oz honey syrup

1oz strained fresh lemon juice

4oz sparkling mineral water

ice
Instructions:
Gently mix blueberries, rosemary leaves, and honey syrup in the bottom of a cocktail shaker or other container

Add lemon juice and ice, cover the container, and shake well for 10 seconds

Pour through a mesh strainer into a tall glass containing fresh ice

Add sparkling water and stir