Discover the benefits of drinking alcohol-free mocktails, and try some mocktail recipes.
Alcohol-free days don't have to be fun-free days. Mocktails—non-alcoholic cocktails—taste good and help you drink less alcohol. They are easy to make and great for parties.
Some mocktails are healthier than others. The recipes below make use of mint, cucumber, and blueberries in particular to both taste great and give you an extra health boost.
Swap out fruit juices or sodas for tonic water, club soda or alternative sweeteners (such as stevia, agave, honey or freshly squeezed fruit juice).
Why is mint healthy?
As well as its unique taste, mint is a very healthy food, even in small doses. It's easy to add to any mocktail recipe.
A small amount of mint contains fibre, vitamin A, iron, manganese (helps your nervous system function), and folate
There are just six calories in under 1/3 cup of mint
Why is cucumber healthy?
There's a good reason you might have come across cucumber water in a restaurant or coffee shop. This salad staple is surprisingly good for you.
Cucumbers contain lots of nutrients, including protein, fibre, vitamin C and K, magnesium, potassium, and manganese
Cucumbers are mostly water so they can help keep you hydrated
Why are blueberries healthy?
Who doesn't like blueberries? This sweet little fruit has earned a reputation as a bit of a "superfood" thanks to a range of health benefits.
Blueberries contain a good amount of fibre, as well as Vitamin C and K, and Manganese
Blueberries have more antioxidants than many other fruits and vegetables
Easy mocktail recipes you can make at home
Making mocktails yourself, allows you to control any added sugar and allows you to add fresh fruit and other easy-to-find and healthy ingredients. Here are a few healthy, alcohol-free mocktail recipes to get you started.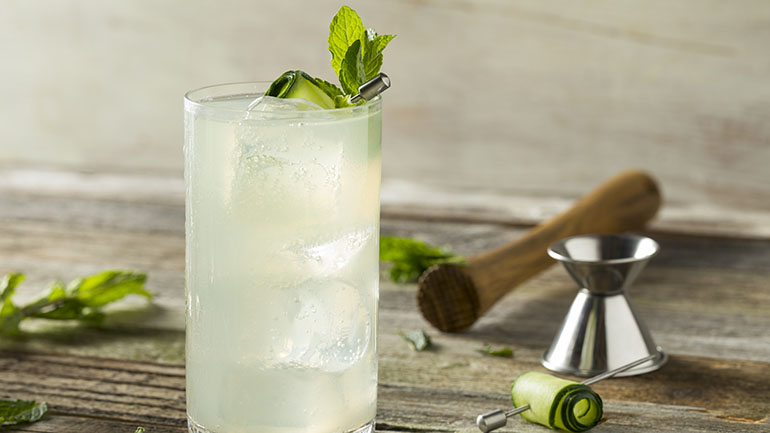 Coconut, Cucumber, Lime and Mint Cooler
Ingredients:
4 cups coconut water
2 thinly sliced cucumbers
1/2 cup lime juice
1/4 cup agave syrup to sweeten (optional)
1/4 cup chopped mint leaves
How to make:
Mix coconut water, cucumbers, lime juice, sugar and mint leaves in a container
Chill in the fridge for one to two hours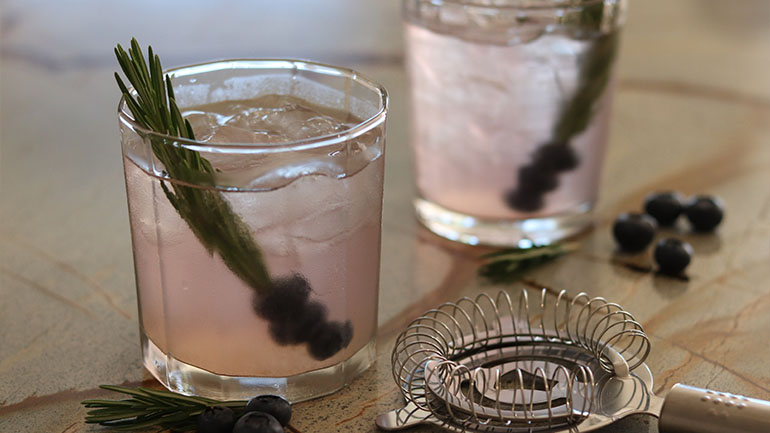 Rosemary Blueberry Smash
Ingredients:
7 to 8 blueberries

1 rosemary sprig, with leaves stripped off

1oz honey syrup

1oz strained fresh lemon juice

4oz sparkling mineral water

ice
Instructions:
Gently mix blueberries, rosemary leaves, and honey syrup in the bottom of a cocktail shaker or other container

Add lemon juice and ice, cover the container, and shake well for 10 seconds

Pour through a mesh strainer into a tall glass containing fresh ice

Add sparkling water and stir