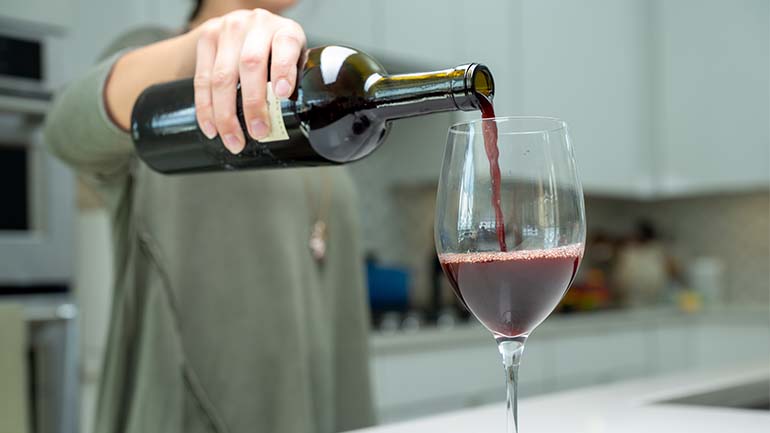 Get the facts about links between alcohol, cancer, and other chronic diseases. Make informed choices about how much alcohol you drink.
What are the health risks of drinking alcohol?
According to the 2016 Global Burden of Disease study, alcohol use was the seventh leading risk factor for both deaths and disability around the world in 2016. Among people aged 15 to 49, alcohol use was the top risk factor globally, contributing to deaths from road accidents and suicides in particular.
Among people aged 50 and over, alcohol was found to have contributed to a large number of deaths from cancer. According to the International Agency for Research on Cancer (IARC), in general, the more alcohol people consume between the ages of 20 and 50, the higher the risk of many cancers developing in their 50s.
Regularly drinking alcohol can reduce how it affects you, so you could end up drinking more to get the feeling you like. You can also become addicted to drinking alcohol, which can cause serious health issues. Drinking regularly can also lead to professional, personal, financial, and legal problems, any of which can affect your health.
Can alcohol cause cancer?
According to the IARC (Consumption of Alcohol Beverages), alcohol is carcinogenic. This means it can cause cancer. In particular, alcohol can cause cancers of the:
Mouth

Pharynx and larynx (neck)

Oesophagus

Bowel and colon

Liver

Female breast
A 2018 World Cancer Research Fund report into alcohol and cancer also suggested an increased risk of lung, pancreatic, and skin cancers.
In Canada, the 2015 Canadian Population Attributable Risk of Cancer (ComPARe) study estimated the number and percentage of cancer cases in Canada due to various risk factors. It found 3,277 attributable cases due to alcohol consumption.
Does drinking more increase my risk of cancer?
Research from the World Cancer Fund and the American Institute for Cancer Research found that, in general, the more you drink, the higher the risk of many cancers:
Drinking any amount of alcohol increases the risk of cancers of the mouth, pharynx and larynx (neck), oesophagus and breast (pre and post menopause).
Two or more drinks a day (about 30 grams or more of alcohol per day) increases the risk of bowel and colon cancer.
Three or more drinks a day (about 45 grams or more of alcohol per day) increases the risk of stomach and liver cancers.
Where can I read the full research findings?
If you are interested in reading the actual research findings into alcohol-attributed cancers, you can find them here:
What other health risks are there?
Other health risks of drinking alcohol include:
Liver cirrhosis
Pancreatitis
Tuberculosis
Epilepsy
Stroke
Hypertension
Ischemic heart disease
Arrhythmias
Lower respiratory infections
Problematic substance abuse