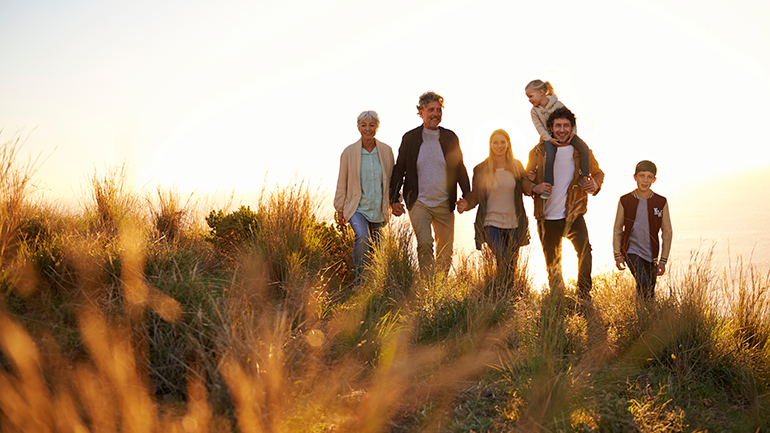 We're announcing plans to allocate $500,000 to community-based strategies in Hope that aim to improve the overall health and well-being of residents.
SURREY – Fraser Health is pleased to announce its plans to allocate $500,000 to community-based strategies in Hope that aim to improve the overall health and well-being of residents. The plans are the result of extensive consultation with community stakeholders in the District of Hope and communities of the Fraser Canyon.
"Over the past several months, our steering committee has worked tirelessly with the District of Hope, electoral regions of the Fraser Valley Regional District and our community partners to create a comprehensive plan that will help Hope and Fraser Canyon residents lead longer and healthier lives," said Fraser Health president and CEO Michael Marchbank. "These strategies would not have been possible without insight and feedback from these communities, and we applaud their efforts as we take the first steps in creating meaningful, positive change."
Results from a recent Fraser Health My Health My Community survey contributed to creating the 10 strategies, which indicated that while Hope ranks strongly in some areas, the community ranks far lower in a number of health indicators including life expectancy, chronic disease, mental health, smoking and physical activity when compared to other Fraser Health municipalities.
This year, the money, which is allocated annually on an ongoing basis, will go towards improvements in transportation, healthy food/food security, recreation, programs and services for children and youth, seniors, and access to health (including mental health and substance use) and social services. Various community stakeholders identified these specific themes and priority areas of need during an extensive community engagement process.
Strategies announced today:
Implement strategies and actions that support the improvement of physical activity, tobacco reduction and food security
Improve the integration and accessibility of local health services and programs for residents
Improve child and youth health and well-being through increased accessibility to after school programs for those who live in more remote areas
Support and promote engagement of seniors in community activities
Enhance the capacity of community transportation services for residents to access health and social programs/services
Improve community connectedness through better access to services and points of interest
Support active transportation initiatives through trail development to improve connections to isolated neighbourhoods such as Silver Creek
Expand community-based mental health and substance use services and programs for all populations in the region
Provide micro health grants for community-based projects
"I'm extremely pleased that the Fraser Health Authority has responded to the unique needs of the Hope area by committing $500,000 in ongoing funds," said Laurie Throness, MLA for Chilliwack-Hope. "The District of Hope, Fraser Health and many community stakeholders will continue to collaborate together to improve health for all members of our community.
Following the announcement last February, Fraser Health engaged in an extensive consultation process with internal and external stakeholders, identifying key themes that resonated with health care providers, seniors, children/youth and families, residents of First Nations communities and Fraser Canyon residents. From these themes, the steering committee developed a framework from which community-based actions and strategies were created to address health concerns specific to the District of Hope and Fraser Canyon
"I am encouraged by the collaboration between Fraser Health and all of our community partners throughout the consultation process," said District of Hope Mayor Wilfried Vicktor. "While we are not without our own unique health care challenges, Hope is a strong, dedicated community, and I know this work will pay dividends to our residents now and in the future.
Community organizations have an opportunity to submit, via an expression of interest process, proposals for each of the strategies. Applicants will be evaluated by the Hope and Area Healthy Communities Committee which is comprised of Fraser Health and various community organizations. Successful applicants will be selected based on their proposal's adherence to the strategies' guiding principles, alignment with the particular action and their ability to build partnerships within the community.
Media contact
For media inquiries, please contact:
media@fraserhealth.ca