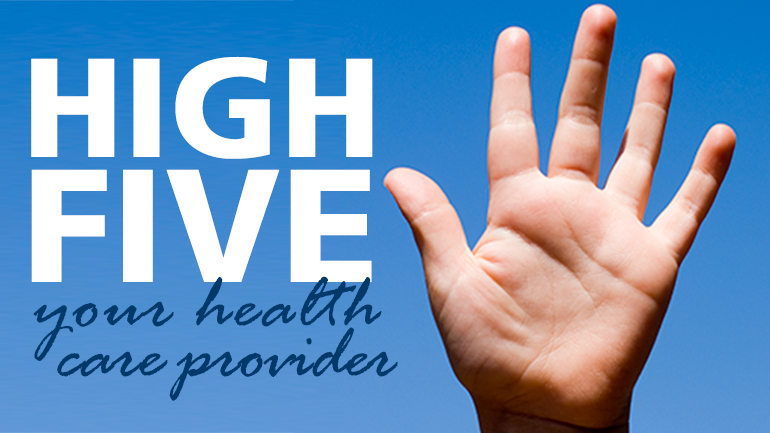 This week's high fives for our amazing people at Burnaby, Royal Columbian, Ridge Meadows and Surrey Memorial hospitals.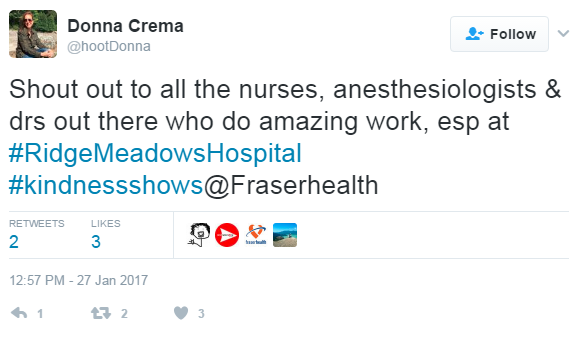 Amazing service from the moment we walked in the door until after the procedure was done. All the staff handled everything great. The reception staff was efficient and pleasant (while training someone also), and the nurses made everyone comfortable and kept asking if everything was ok and if anyone needed anything. The wait times and treatment times were quick and efficient. It made a tough situation so much easier to deal with. Thank you staff at Ridge Meadows Hospital!
---
My family wants to commend the care that my son had while in Surrey Memorial Hospital Intensive Care Unit and Acute Care Unit over the past 10 days. The doctors, nurses, therapists and care staff have been mostly exceptional. They were caring, considerate, and always willing to explain procedures, diagnoses and treatment options. We have felt very cared for and thank Fraser Health for their commitment to excellent care.
---
My daughter had a cut to her lip quite badly. I was in terrible shock and ended up on a bed myself. Dr. Braunstein and Karin in the Royal Columbian Hospital Emergency Room (ER) were so awesome! They did a great job making her feel safe and comfortable. Thank you.