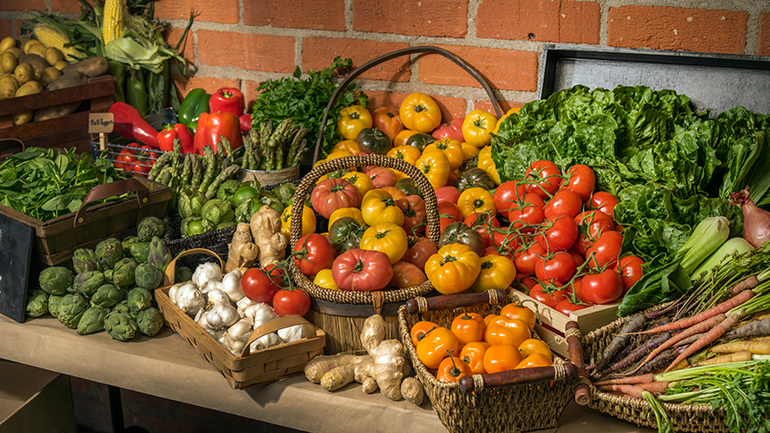 Finding out what's growing locally in your community can be a summer adventure.
Have you gone berry picking this summer or visited one of the many farmers markets? We sometimes take for granted how fortunate we are to have so many farms nearby. Finding out what we grow locally can be a fun, outdoor activity to do with family or friends. There are so many benefits to taking advantage of our local harvest. Locally grown foods require less transportation to get to the consumer, which in turn reduces the impact on the environment. Supporting our B.C. farmers strengthens the local food system and buying local means you are investing in your community.
Agritourism – an experience where agriculture and tourism intersect – is expanding. Why not turn buying food into an adventure?
Eat, drink and explore on a circle farm tour
Circle Farm Tours make it easy to take a self-guided adventure exploring agriculture and farming heritage in our communities. They provide maps and brochures directing you to farm vendors, open air markets, charming eateries, heritage sites, fairs, and other special events.
Be a farmers market tourist
Rather than making the weekly trek to your neighbourhood farmers market, how about visiting a market in another community and be a tourist for the day. When was the last time you visited Ladner, Port Coquitlam, Mission, Abbotsford or Deroche? With at least 16 farmers market in Fraser Health alone, there are plenty of places to visit.
Wine and cheese in your own backyard
Besides farms and farmers markets, did you know we have wineries right here in our own backyard – no need to head to the Okanagan. How about pairing some locally crafted cheese from Maple Ridge with wine from one of the seven wineries in Langley?
Before the summer ends, create your own local food adventure – you may be surprised at how much there is to explore!