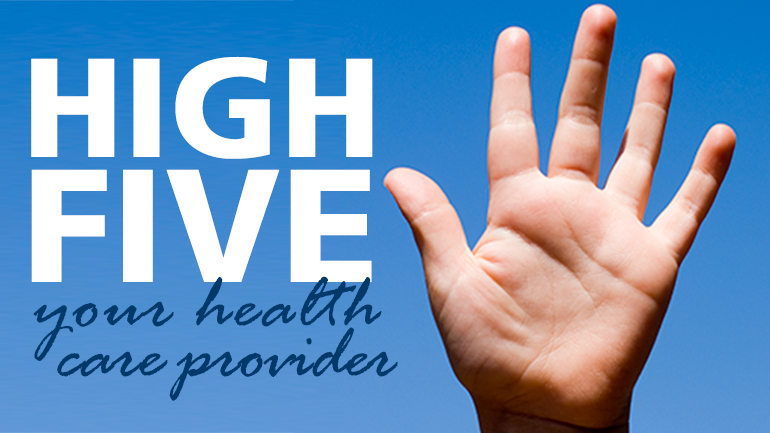 This week's high fives go to our amazing people in our Maple Ridge Public Health Unit, Royal Columbian Hospital and Surrey Memorial Hospital.
Maple Ridge Public Health Unit
I occasionally volunteer at the Diabetes office in Maple Ridge. I sit in a cubicle with Maria Treiza Medeiros who sets up the innoculation appointments for children in the Fraser Health region. I'm very impressed with Treiza's manner with the clients who call in: her telephone manner is both professional and friendly. She goes out of her way to help the callers, doing her best to find appointments that meet their requirements. Having worked in the public sector as an administrator, I know that people aren't often recognized for the work they do and I know how much it means when they are.
Kudos to Nancy in Nuclear Medicine Royal Columbian Hospital. Amazing bedside manner!