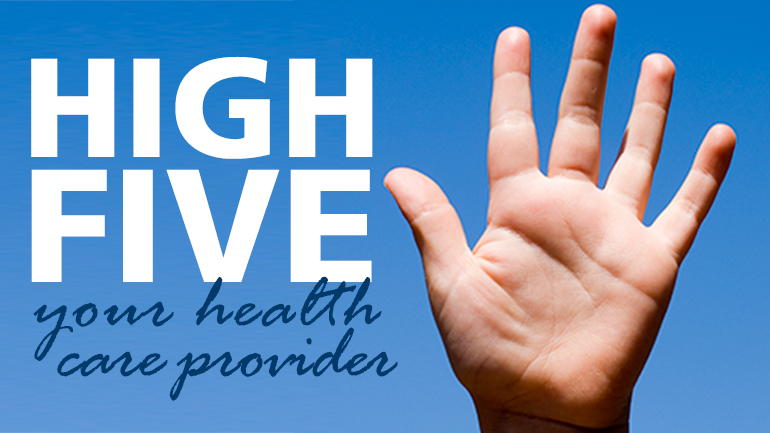 This week's high fives go to our amazing people at Eagle Ridge Hospital, Burnaby Hospital, and North Delta Public Health Unit.
I would like to express my deepest thanks and gratitude to all the staff at Eagle Ridge Hospital Path Unit/E2A. Diana, Lily, Daisy, Cecile, Michaela, Paige, Laura (OT) and the rest of the staff were exceptional. Your professionalism, kindness and health care for my father will never be forgotten! With heartfelt thanks.
My husband was referred to the Burnaby Hospital Emergency Department this morning. He was experiencing an irregular heartbeat, and is already on medication for this problem. We would like to thank Dr. L Armstrong, and the great nurses who assisted us, during our time in the ER. Dr. Armstrong was most cordial, caring and informative. Please extend our thanks to all of the staff.
For North Delta Public Health Unit
Our Public Health Officer Janet Elver is fantastic, professional, knowledgeable and a real pleasure to work with. Kudos to Janet!