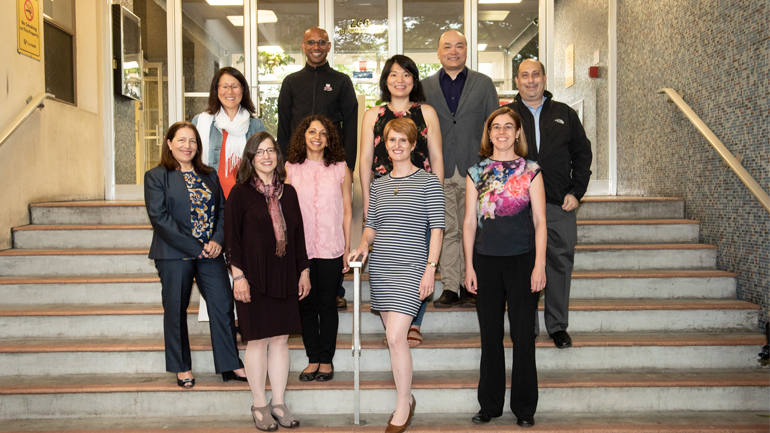 MDs4Wellness promotes physician wellness and organizes events for doctors in the Fraser Northwest area.
"Physician, heal thyself!" From an ancient Greek proverb, it means, loosely, that a physician must look to themselves to ensure they not falling victim to the ailments they are treating in others.
It is a statement that speaks to a legacy many physicians inherit – that being good at tending to others and healing them, often comes at the price of caring for themselves. By extension, self-care is not necessarily in the medical bag of physicians who are trained to care for others.
Healing one's self is easier said than done for most people. Even more so if you are a physician.
While more and more, self-care and resiliency training is becoming a part of modern medical education, it's relatively new curriculum amongst more long standing education which reinforces the role of physicians as stalwart leaders, always in control, never making mistakes.
The pressure of supressing needs and emotions tends to have an adverse effect on your health. Add in a job that is demanding and not without tragedy, and it's the perfect recipe for burnout. This can lead to a downward spiral of despair for physicians – struggles with depression, addictions, relationship breakdown, practice closures, prematurely retiring, or at its worst, suicide.
Doctors are not always eager to discuss burnout and wellness and then there is the issue of a suitable venue in which to share those feelings.
Enter MDs4Wellness.
Prompted by two physician suicides in the Lower Mainland, Drs. Joelle Bradley and Samir Malhotra created the MDs4Wellness steering committee in 2012.
"[Physician wellness] has always been on my mind," said Bradley. "I love my job as a hospitalist. I get to work closely with community and hospital-based doctors, but saw a real lack of opportunity for my colleagues to get to know each other in a personal, authentic and supportive way."
MDs4Wellness is open to physicians in the Fraser Northwest area, which encompasses Royal Columbian and Eagle Ridge Hospitals and the communities of New Westminster and the Tri-Cities. Every member has been individually invited to the group by a steering committee member. In this personal and grassroots way, the membership has snowballed to over 350 physicians.
The MDs4Wellness steering committee has contributed countless hours since 2012, driven by their passion to promote physician wellness and support their colleagues. The committee organizes 10 to 20 events per year, including hiking and biking treks, mindfulness-based stress reduction and compassionate communication courses, writing workshops, book clubs and even a choir. Best of all, the steering committee has now created an amazing infrastructure that allows a general member to share their interest or passion with colleagues by easily hosting their own event.
"With physicians connecting with each other away from the bedside, they can reflect on life as a physician, stresses and share strategies on how to improve things," said Bradley. "Physicians realize that they are not alone if they are feeling anxious or like they are floundering. These events also give younger physicians time to connect with older docs who have been through similar experiences."
In a member survey conducted last year, results showed that many physicians, whether they'd been able to attend events or not, found the existence of MDs4Wellness reassuring, knowing the group is available should a physician need support.
"The MDs4Wellness committee is changing the culture to make it more acceptable to talk about burnout and physician self-care," stated one member.
Through this social initiative, there are more incidences of physicians keeping an eye on each other's location on the wellness-to-burnout spectrum and reaching out to help each other.
The steering committee works hard to bring together acute and community physicians, and specialists – from surgeons and family practitioners to psychiatrists and ophthalmologists – into MDs4Wellness. Getting to know one another on a personal level helps facilitate better physician collaboration, which in turn, leads to better patient care.
"It can be very amusing at events to witness first-time in-person encounters," says Bradley. "You'll hear over the din of the crowd, 'Oh I know you! We've talked on the phone. You look nothing like I expected!' When you know someone in a personal way, it's easier to ask a professional question or favour later because you've built some social capital together."
Given its growing and active membership, MDs4Wellness is gaining great interest across the province. In April this year at the Doctors of BC Physician Health Program Summit, they were featured as an exciting and reproducible model worth spreading across other physician communities in B.C.
Physicians can, and are, healing themselves and teaching each other that caring for the care giver, advise they would often dole out to families of their patients, applies to them, too.
May the snowball continue to roll.
The team includes: Dr. Melanie Altas, Dr. Brent Evan Appleton, Dr. Nancy Barker, Dr. Joelle Bradley, Dr. Charlie Chen, Dr. Liliana Cioata, Dr. Dale Clayton, Dr. Craig Fava, Dr. Ida Isabella Gallo, Dr. Joe Haegert, Dr. Alyssa Louise Hodgson, Dr. Julie Lee, Dr. Samir Malhotra, Dr. Karen Shklanka, Dr. Fify Soeyonggo, Dr. Shahirose Sumar, Dr. Jean Anne Warneboldt.