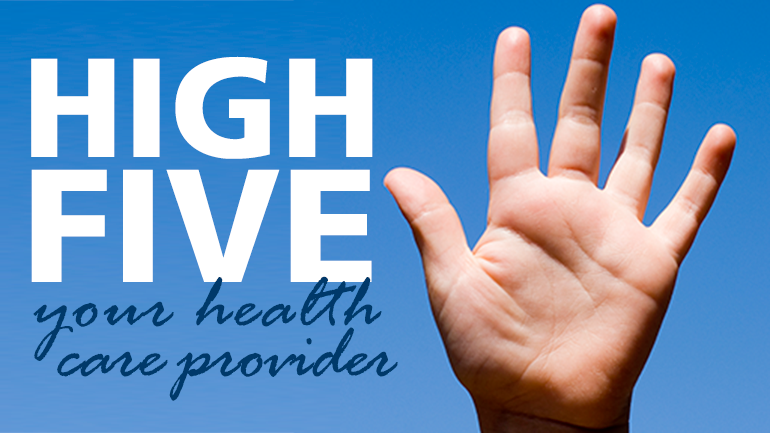 This week's high fives go to our amazing people at Chilliwack General, Eagle Ridge, Langley Memorial, Peace Arch and Royal Columbian Hospitals.
Want to send a high five to your health care provider or Fraser Health team member? Leave a comment below or e-mail feedback@fraserhealth.ca.
For Chilliwack General Hospital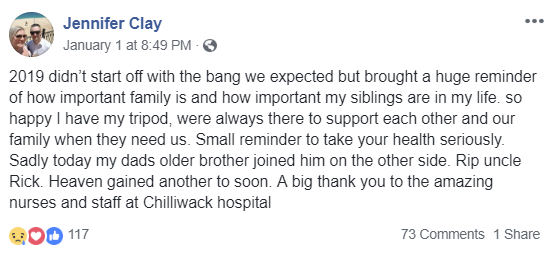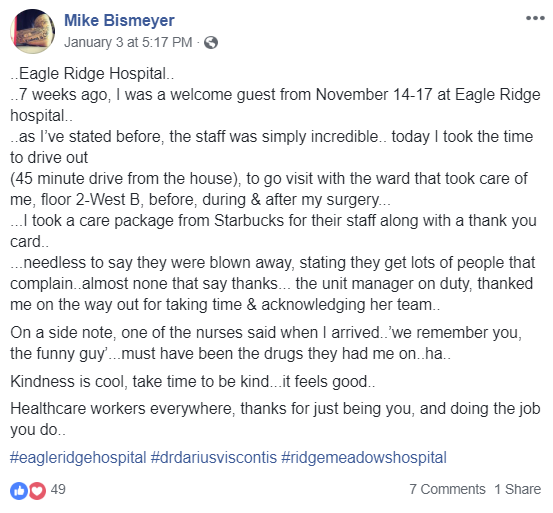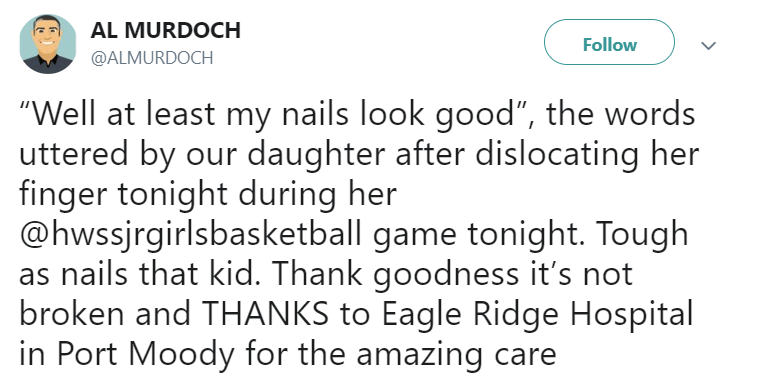 For Langley Memorial Hospital
Thanks for patient care!
My 95-year-old dad received excellent care while in hospital recently in 2 North acute care!
I just wanted to pass along a note of appreciation. The staff went beyond what I thought would be normal care. I also witnessed the staff care for a lady who was wandering the hall. They treated her with respect. I know this attitude starts at the top. Congratulations on what you have achieved. With great thanks.
For Royal Columbian Hospital
My husband and I were in the Emergency Department of the Royal Columbian Hospital in New Westminster. It was busy, it was hectic, but the nurses there were absolutely amazing. One nurse specifically – Kelly, was awesome. She was quick, got stuff done and had a wonderful attitude. She made an otherwise terrible situation a lot more bearable. So, thank you Kelly. You're a superstar!