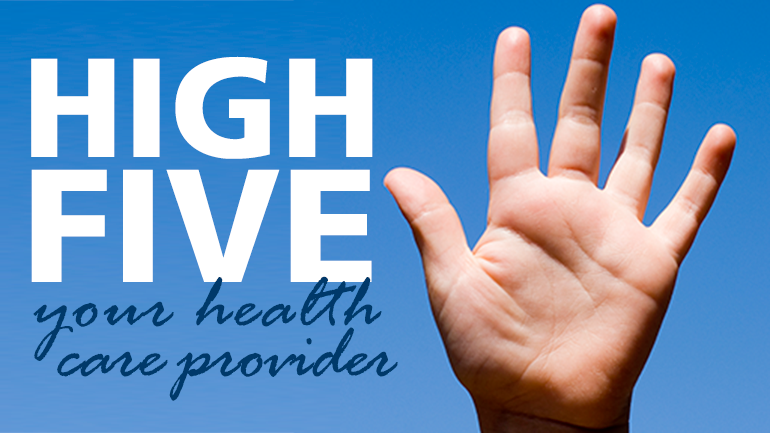 This week's kudos go to our amazing staff at Abbotsford Regional Hospital and Surrey Memorial Hospital.
Want to send a high five to your health care provider or Fraser Health team member? Leave a comment below or e-mail feedback@fraserhealth.ca.
For Abbotsford Regional Hospital
For the nurses in Maternity at the Abbotsford Regional Hospital:
Today is our son's first birthday. He was born via C-section at your hospital. As I reflect back on this year with gratitude, I want to express my thankfulness for the incredible care and support your nurses provided. Through the whole process, I felt cared for and tended to and witnessed the gentle care given to our son.
I remember in particular, our favourite nurse, Larissa. After an extremely hectic long shift, she stayed late to make sure she could give our son his first bath. It still brings tears to my eyes.
You are all doing an amazing and difficult job – and are making such a difference :)
---
For Surrey Memorial Hospital
Dr. John A Cheyne is the best doctor ever!
He was very kind and friendly with our baby. I wish he was our family doctor – best doctor ever!
---
I had to visit Surrey Memorial Hospital ER as I needed medical attention.
I was received very quickly and sent on to Fast Track.
The staff there were exceptionally efficient and I was looked after with speed, compassion and medical expertise.
Many times, when doctors and nurses do an amazing job, the story is often untold.
I wanted to personally than Dr. Wade Sabados and the nurse angel in the pink scrubs.
Thank You!