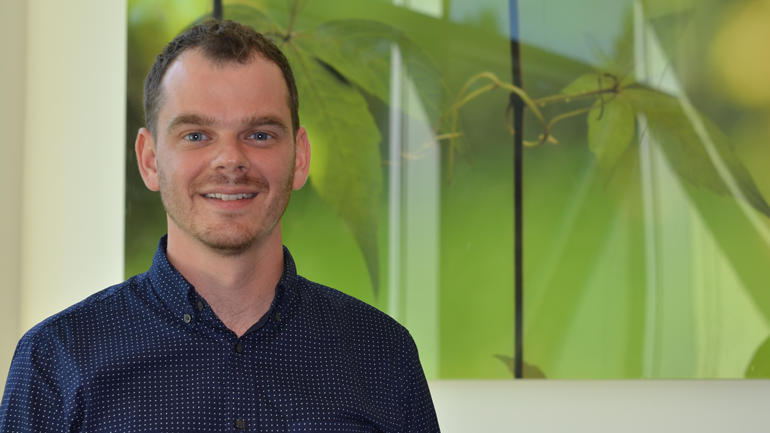 "Our clinic helps those with current or past histories of substance use and chronic pain. Creating a safe, trauma-informed place is valuable. It's special to sit with a patient, listen, and say 'you matter'."
"My mom was a palliative care nurse and my grandmother was an orderly; they fostered empathy in me. Nursing felt like a calling, so I got my BSN [Bachelor of Science in Nursing] in 2009 and was hired in palliative care at Surrey Memorial Hospital. It was so rewarding to help dignify people's last moments.
I joined the Jim Pattison Outpatient Care and Surgery Centre Pain Clinic in 2011. I enjoy the bio-psycho-social-spiritual aspect of care: we look at the whole person. With chronic pain all areas of life can be impacted. We work with the patient to improve their pain and their overall quality of life.
In 2018, I joined our new Chronic Pain and Substance Use Program with clinics in Port Moody, Chilliwack and Surrey, as the coordinator. In many pain clinics if you're struggling with substance or opioid use you need to resolve that first. Our clinic helps those with current or past histories of substance use and chronic pain. Creating a safe, trauma-informed place is valuable. It's special to sit with a patient, listen, and say 'you matter.'
I live in Langley and spend time with family, friends, and volunteering through church. I love hiking – I trekked the Himalayas – and travelling. India, Belize, Guatemala, Poland, Germany and Netherlands are favourites. I enjoy scuba diving too. My first dive in Belize, three hammerhead sharks circled below. I came up and couldn't stop smiling!"
~ Matt Smith, RN, Coordinator Chronic Pain and Substance Use Program, Fraser Health
Read more Humans of Fraser Health stories: https://fraserhealth.ca/HumansofFraserHealth